The kitchen is the place in the house where we most often use household appliances and other special devices. Of course, you will not always have the entire range of existing kitchen appliances in your home – most often it is simply not necessary, and some devices and only professional chefs need.
However, for ordinary fans of cooking, there are many devices that are designed to simplify your life. Some will find them useless, some will want to buy them right away. Our job is just to tell you about them! We've found 50 kitchen gadgets that you might need.
1. Instant Pot (Multi-functional cooker)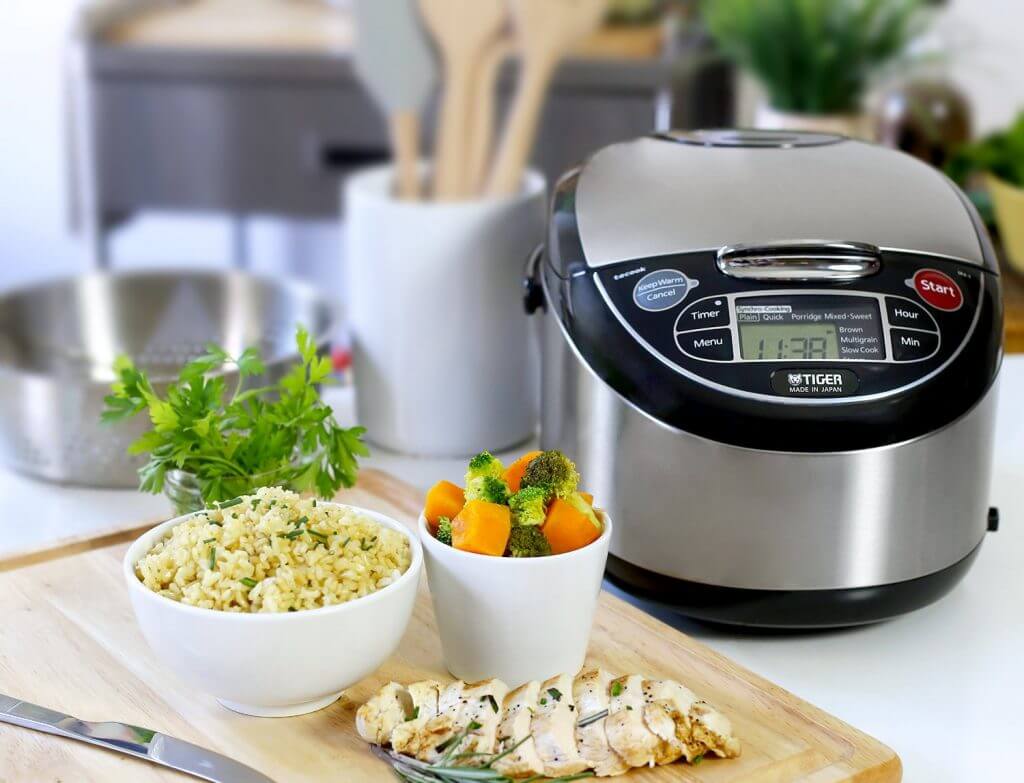 Instant Pot is a special device that will make the whole process of cooking much faster and more convenient. Even if you do not know how to cook or do not have free time, the smart device will do everything for you.
All you have to do is to understand the control buttons and settings of a multi cooker. The gadget includes many functions that are designed for different dishes and cooking methods.
Bake, grill, bake and even boil – and most importantly, take minimal part in the cooking process. Instant Pot will do everything for you, and the result will be the same as with the traditional cooking methods.
2. Mixer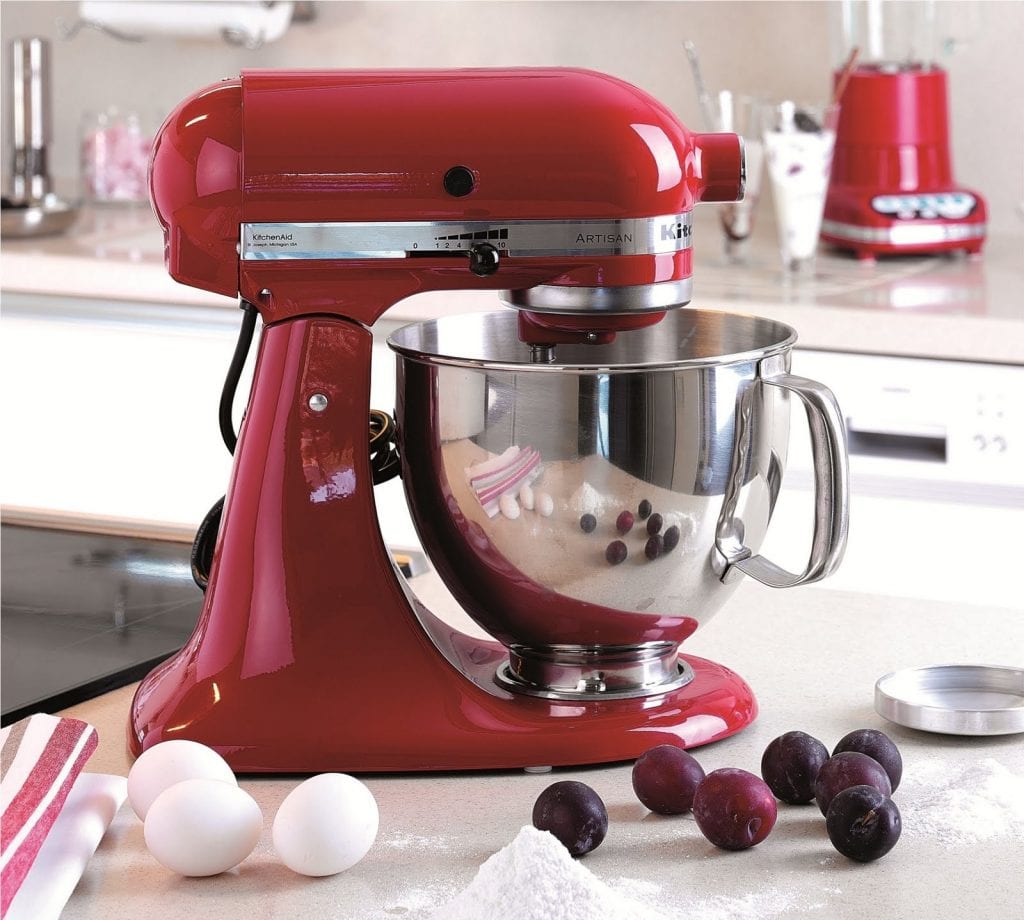 Preparation of creams, mousse and even homemade mayonnaise – all this is possible with the help of a mixer even without the skills of a professional chef. Mixers are a common kitchen device that is designed to whip and mix different ingredients. Liquid dough for rich pancakes, muffins and casseroles can be made much faster and more homogeneous.
There are 2 types of mixers – stationary and manual. They differ in size and method of process control. With the help of a stationary device, it is very convenient to mix dough and cream in special volumes, while the manual version is perfect for portion baking. Even the omelet will be more lush and pleasant if you cook it with the mixer!
3. Blender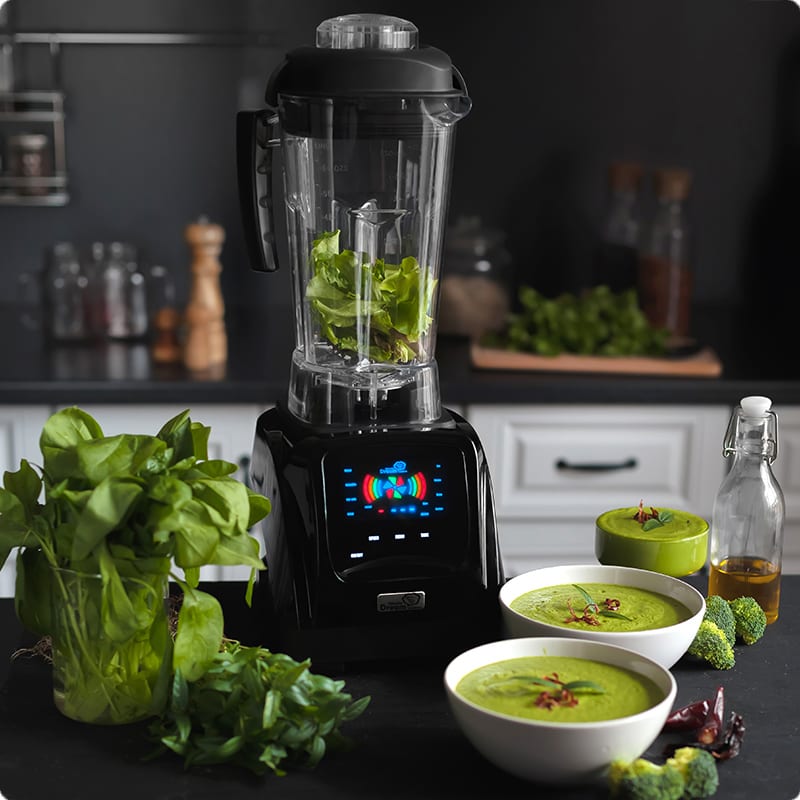 In the past few years, various smoothies, smoothies-bowls, and other similar cocktails have become very popular. Mixing different fruits with milk, ice or other ingredients would be quite difficult without using a special device. A blender helps people automate the process of making drinks. Most often these blenders are stationary and do not take up much space in the kitchen.
If you often make cocktails at home or like cold mousse and smoothies yourself, a blender will help you to use frozen fruits and vegetables, as well as crush ice into small pieces.
4. Coffee maker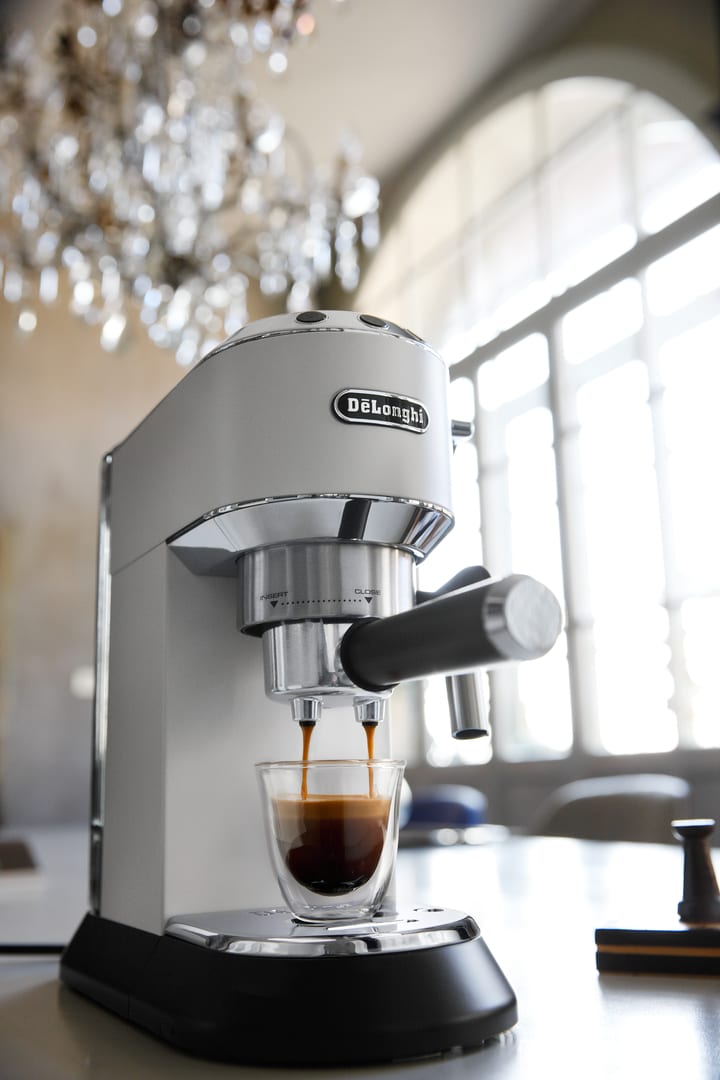 Can you imagine your morning without a cup of aromatic coffee? Probably not! In that case, you might need a coffee machine in the kitchen. With it, you will always get delicious and fresh coffee, which will be made especially for you. Its taste is strikingly different from that of the prepared coffee, and you will not need to make any efforts.
If you often make your own coffee, you know how much attention this process requires. With a coffee machine, you can even get distracted by more important things or continue your morning routine.
5. Kitchen Scale
A kitchen scale seems to be completely useless and unnecessary. In the past, you may have thought you needed it to calculate the weight of your food and monitor your own nutrition. In fact, an electronic kitchen scale isn't just for calculating your calorie intake.
Good housewives and beginner cooks need a food scale. All professional recipes have precise measures of ingredients. With a scale, you will be sure to follow your recipe exactly and get the original taste of the best quality.
6. Waffle maker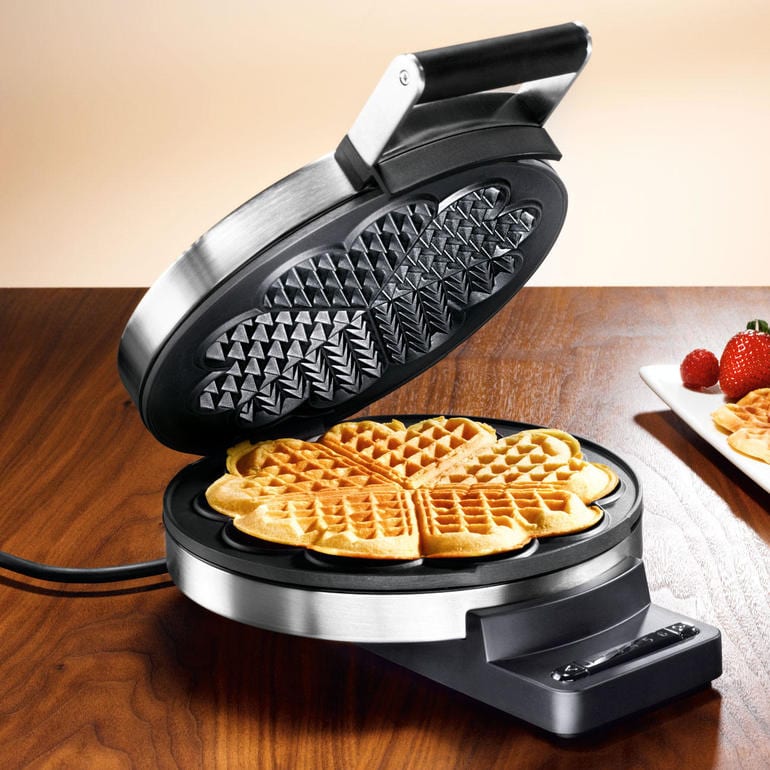 Waffles are a wonderful breakfast, dessert and a favorite treat for children and adults. Modern waffle makers have a non-stick coating and convenient baking forms.
You can bake professional desserts in your kitchen – Vienna soft waffles, American crispy waffles, muffins in the form of different animals and much more. The baked goods that you make yourself are much more delicious.
Every morning you will be able to delight your household with fresh baked goods and enjoy the simple and pleasant process of cooking. It is especially interesting to use those waffle makers, which offer you different shapes of waffles.
7. Timer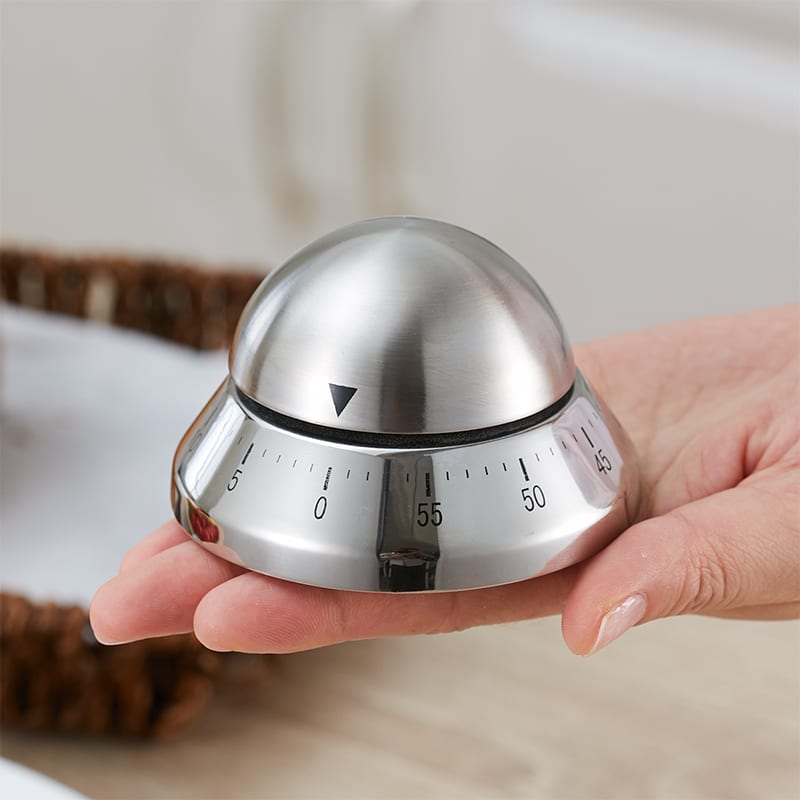 Kitchen timers help you keep track of the time and turn the heating of a dish on or off in time. Getting ready for a big party and working on several dishes at once? In this case, you just need a kitchen timer.
Even experienced women sometimes need to be reminded of the dish in time. For example, for eggs, there are special timers that show you the level of readiness of the eggs. For example, if you want the perfect liquid egg yolk, the timer will remind you of cooking at some point. It seems that the timekeeping feature isn't necessary at all, but in fact, it will help you to prepare a complex dish correctly.
8. A set of knives
Sharp knives help the most professional kitchens in the world. If you have at least a few good knives sharpened to razor sharpness, the cooking process is much easier.
Even the most basic set of knives includes several types of blades at once. This way you will get a big size cheese knife as well as small knives for cheese, butter and so on. If all knives are sharp and have comfortable handles, you can quickly and happily handle the ingredients.
When choosing a set, we recommend that you consider not only the material of the blade itself but also the material of the handle, as well as the number of knives in the set. Besides, you can check these reviews to choose the best knife:
9. Knife sharpener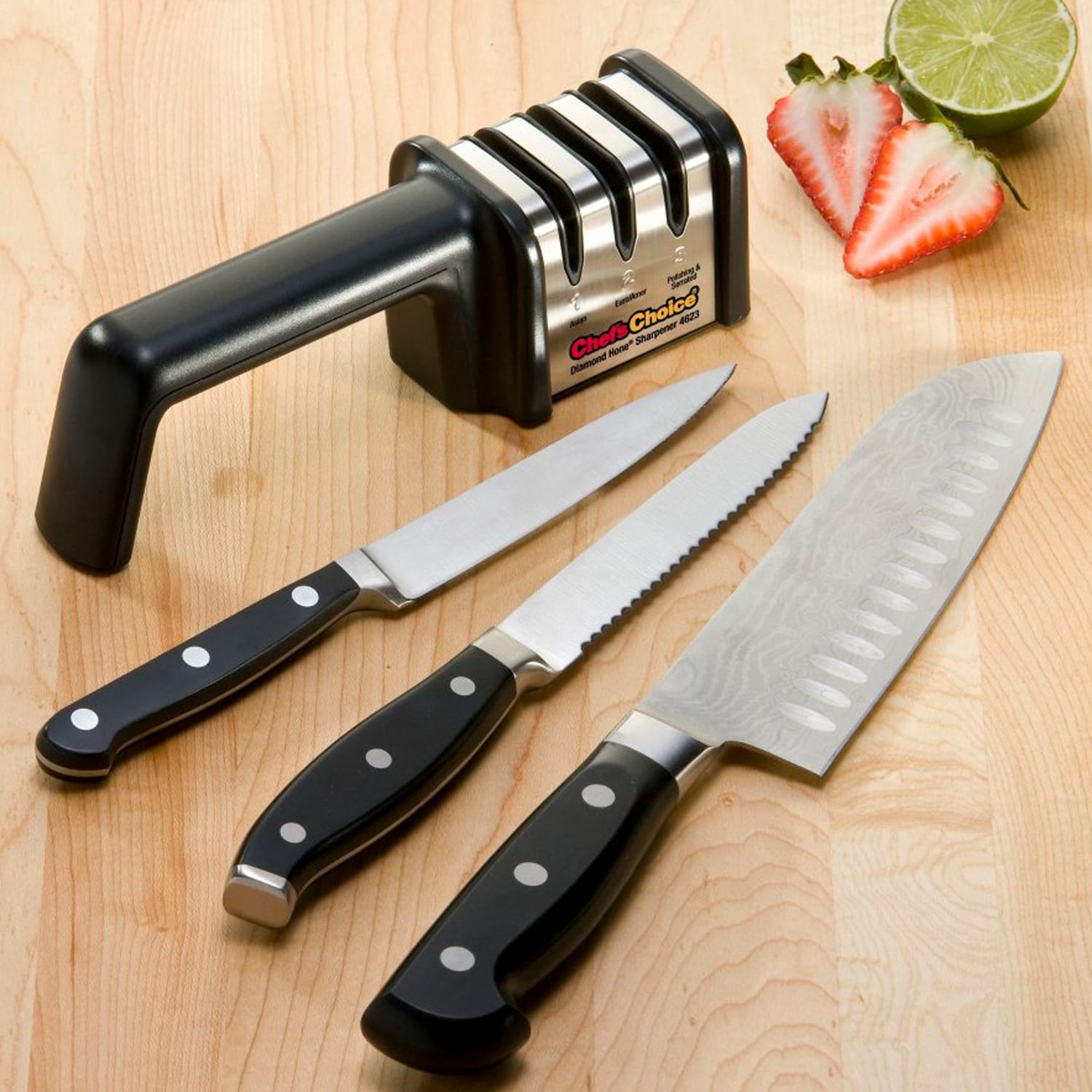 No matter how beautiful the knife set is, sooner or later the blades will start to become blunt. Of course, none of the people would want to face such a problem. Knife sharpeners are sold to solve this problem.
They can be both mechanical and electric. There are also sharpening stones. Modern devices include not only sharpening of knife blades but also scissors, vegetable peelers, and slicers. With such a device, all your kitchen tools will remain in proper condition and their performance will not become problematic.
10. Spice Organizer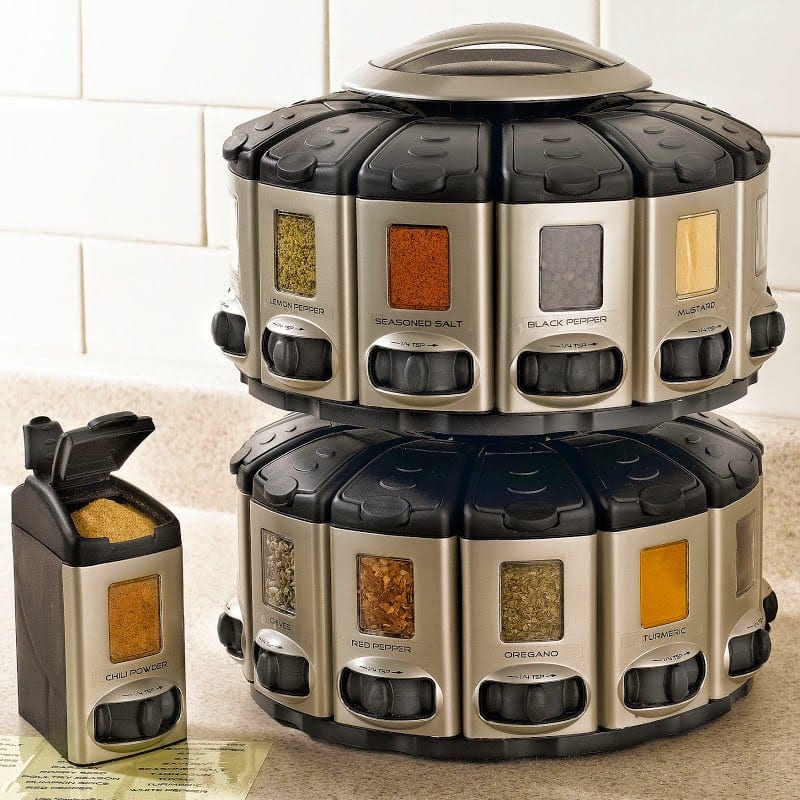 There are a lot of ways and options on how to store spices in the kitchen. If you cook a lot, then your arsenal certainly has a minimum of 10 items – cinnamon, ginger, pepper, garlic, dried onions and much more.
You can correctly organize their storage and conveniently use all the spices. The most convenient option is a special rack, in which all the jars are fixed. You should consider the number of holes in them, the size of the jars and more. It also often happens that the organizer is immediately accompanied by suitable containers.
11. A set of jars and containers for storing cereal, flour, and sugar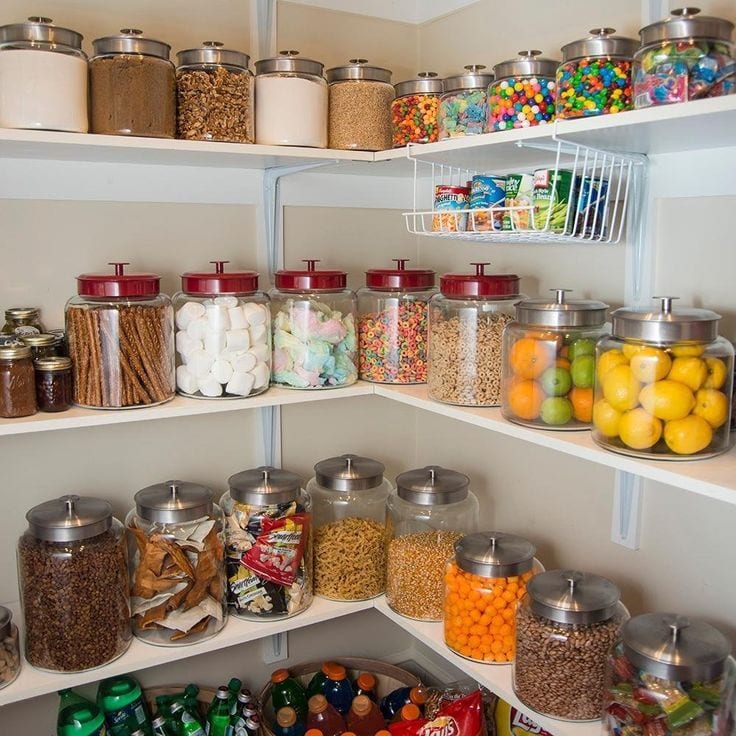 In normal life, we often buy cereals, pasta, flour, sugar, and various spices. Is there a place in your kitchen where you keep everything? In my experience, we can't always do it neatly and correctly.
To avoid storing food in packages and bags, we recommend that you buy special cans and containers for bulk products. If you purchase all the same, then your kitchen shelves will look even more aesthetically pleasing.
You can also find special containers in the home goods stores, which are labeled. So you can also immediately distinguish the cereals from each other by the labels!
12. Coffee French Press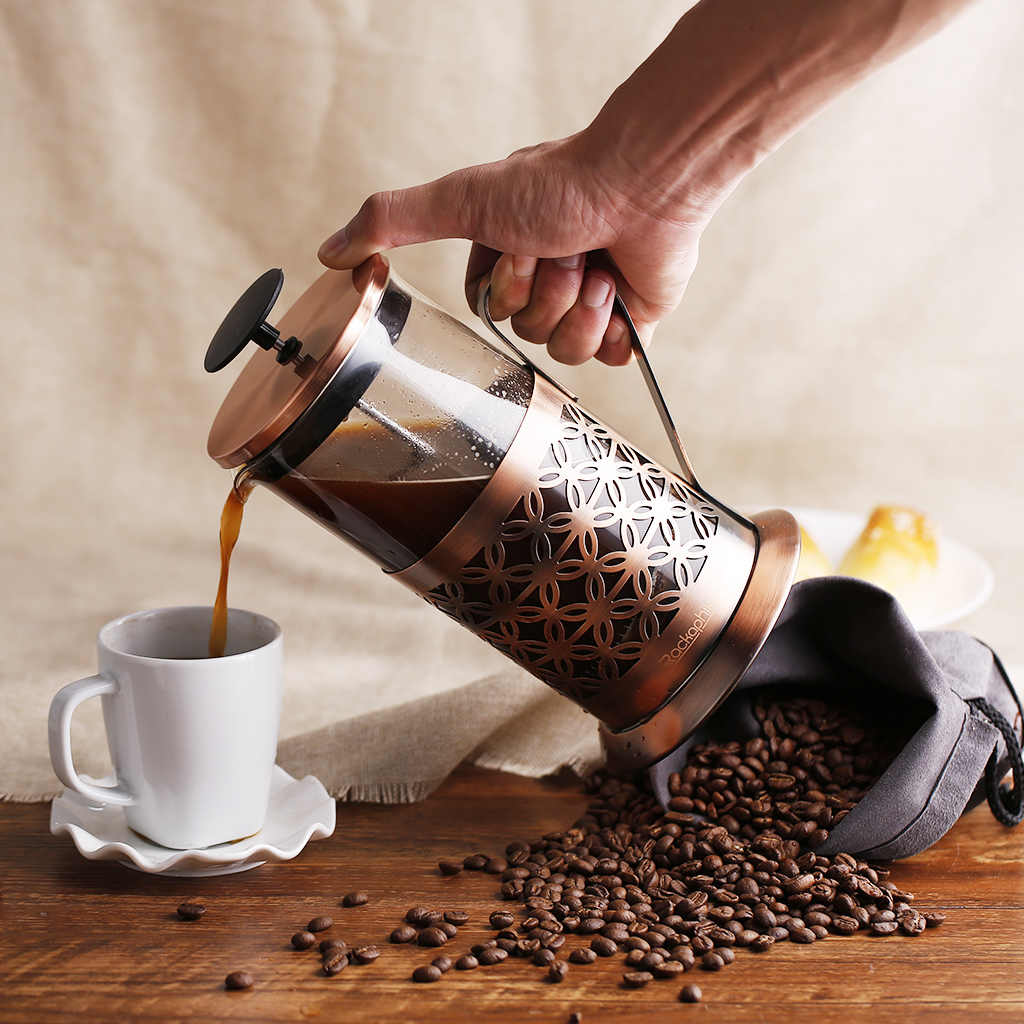 Those people who do not like to brew coffee by themselves, and buying a coffee machine seems to be something useless or unavailable, can buy a French press. This is another great option for making delicious coffee in the morning.
French presses differ in their volume – most often from 0.5 to 1 liter, as well as in the materials of production. By the way, it is possible to brew not only coffee but also teas, as well as herbal infusions. In general, French-press is a universal thing that really comes in handy in the kitchen.
13. Caddy organizer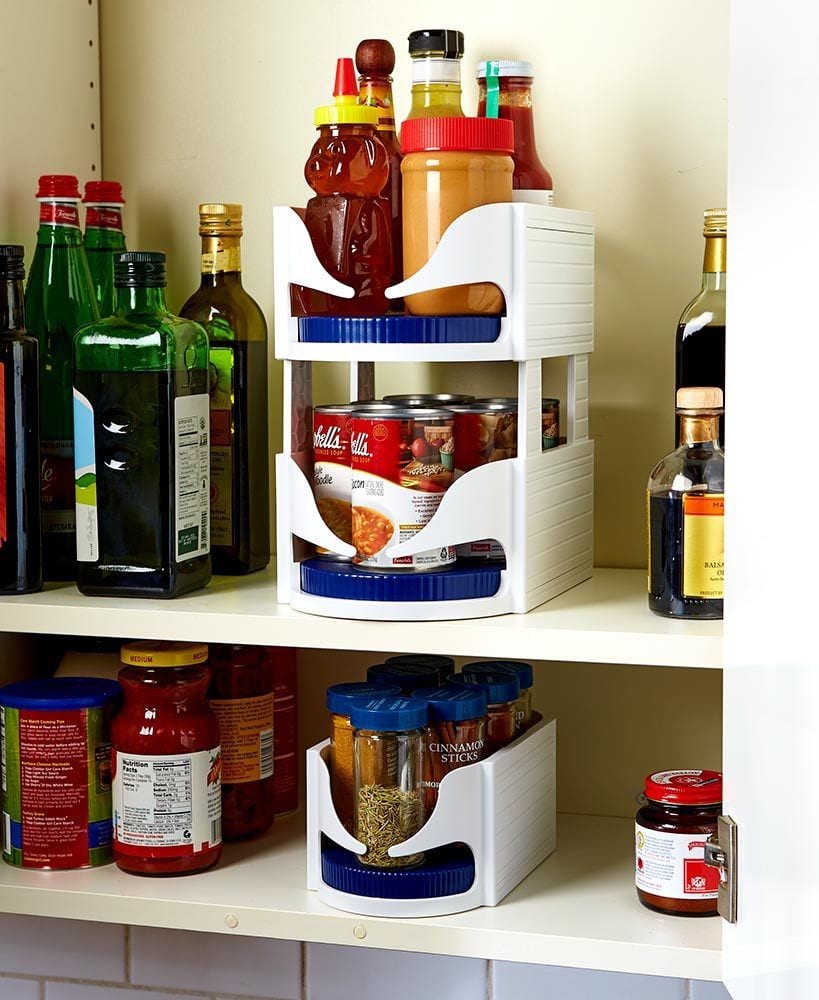 Space organization everywhere is really important and necessary even in large kitchens. Storage of cooking spatulas and spoons, napkins, portioned glasses of sugar and salt, tea and much more will fit perfectly into one caddy organizer.
The biggest advantage of this storage system is that you put everything back in place yourself. That is, after cooking, you can return the spatulas to their place, and the station with tea, coffee, and sugar can be replenished as it becomes empty. This way you will always know where you have the things you need, and you can also organize the kitchen.
14. Microwave oven
You can't always eat what you made right away. Sometimes, due to lack of time, we buy ready-made food, which can only be reheated in the microwave. You can also prepare something in advance and eat it later using the microwave.
In order to heat up food, you can actively use this device. It is really necessary when you eat at home and are not used to cooking all the time. Some microwave oven models can not only heat up food but also cook it.
Also, you shouldn't forget about the popcorn – you can also do it with a microwave oven, and watching a movie at home with popcorn will be a real pleasure.
15. Grill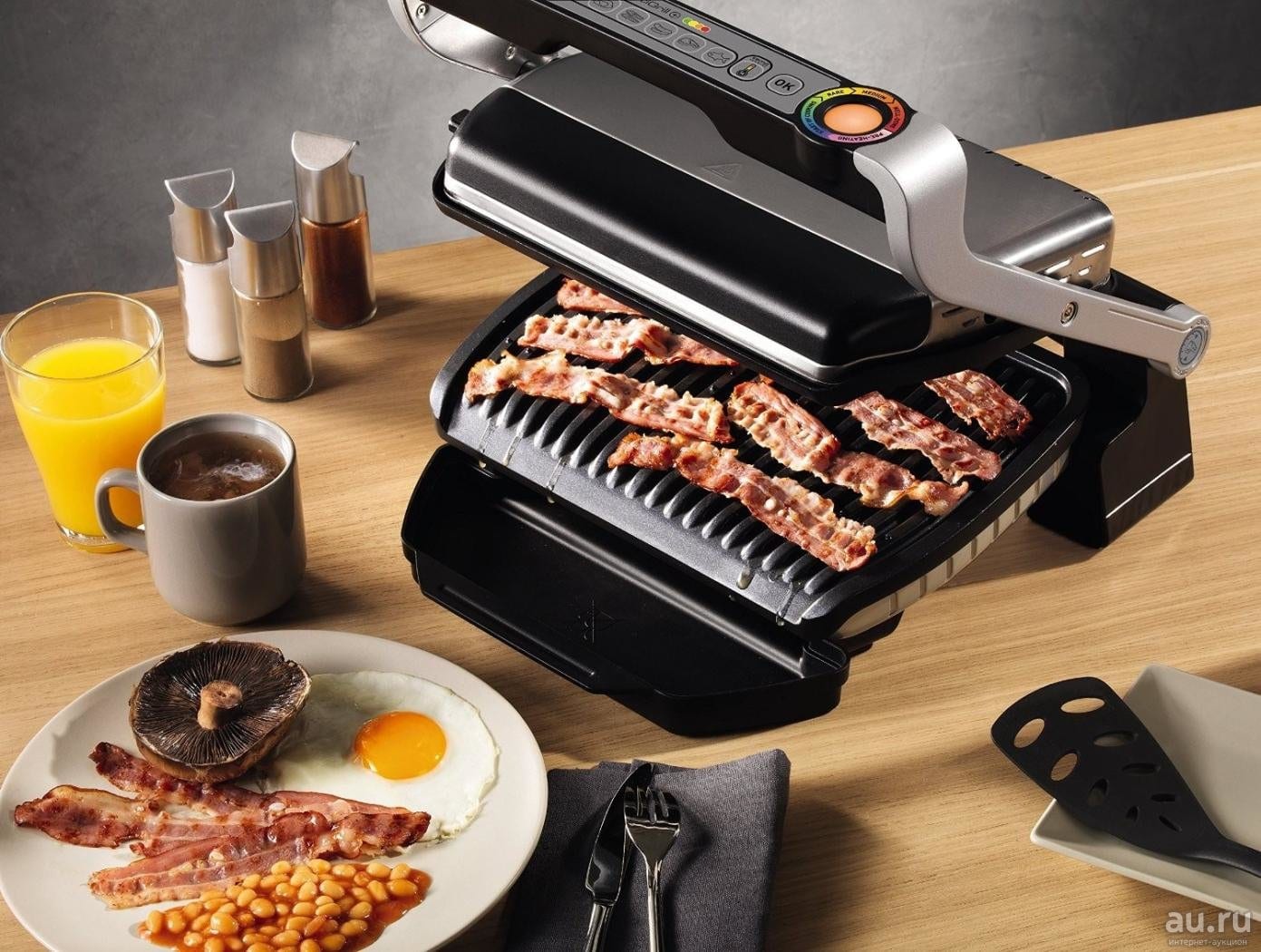 We are used to having the grill in the yard of the house or on the terrace, but never in the kitchen. Of course, it's much more enjoyable to have a real barbecue, but a portable grill will give you just as much fun anytime you want. Steaks, vegetables, burgers and much more – your options will be limited only by your imagination.
The best grills are collected in these reviews, that are divided by their types:
The modern grills have a non-stick surface and come with a tray to collect juice and fat from the meat. This way, cooking is easy and cleaning doesn't take too long. Especially when you feel the need to eat a juicy steak at any time of year, the grill can be installed in the kitchen in even the smallest apartment.
16. Sandwich Maker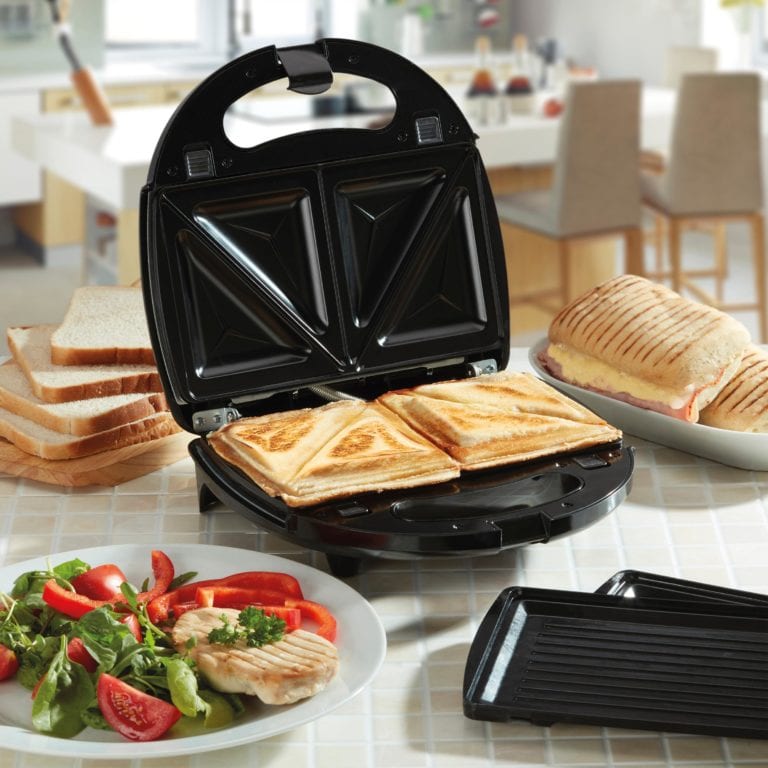 It seems that a special device has already been created for any kind of food. Sandwiches are no exception. Professional and homemade Sandwich Makers will speed up the preparation of your breakfast and snacks. You can also use a crepe maker to surprise youre family woth a delicious breakfast.
They are made within minutes, and your involvement is all about forming a sandwich. In fact, the beauty of the Sandwich Maker is that the sandwich gets crispy brown, all the stuffing inside gets heated and the cheese (if you added it there) starts to stretch.
Most of the devices are designed for 4 servings at a time, so you can make breakfast for the whole family at once. Alternatively, you can prepare a snack for yourself in advance!
17. Lunchboxes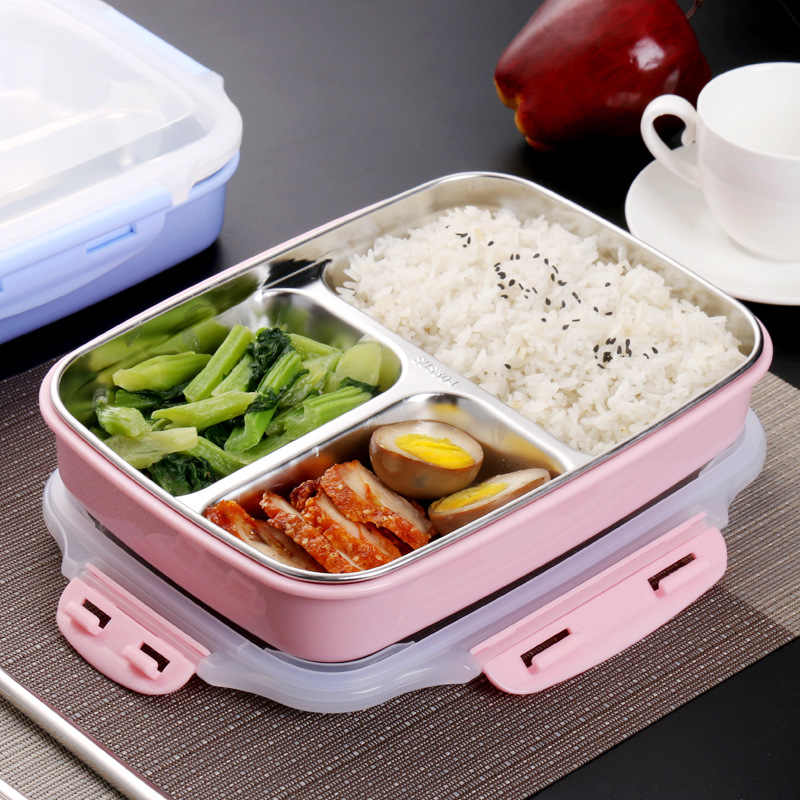 You'll need containers to take your food with you, or just keep it neatly in the fridge. The best container is a lunch box or a bento box. Their special feature is that inside a common container there are separate parts, each of which prevents the ingredients from mixing.
For example, you can put into a container with 4 compartments 4 completely different products and each of them will remain unchanged. This is also convenient if you put meat, side dishes and salad or vegetables separately.
If you buy several lunch boxes at once, you can plan your diet and prepare meals in advance. They also keep food and dishes fresh in the fridge for longer.
18. Fruit and Vegetable Slicer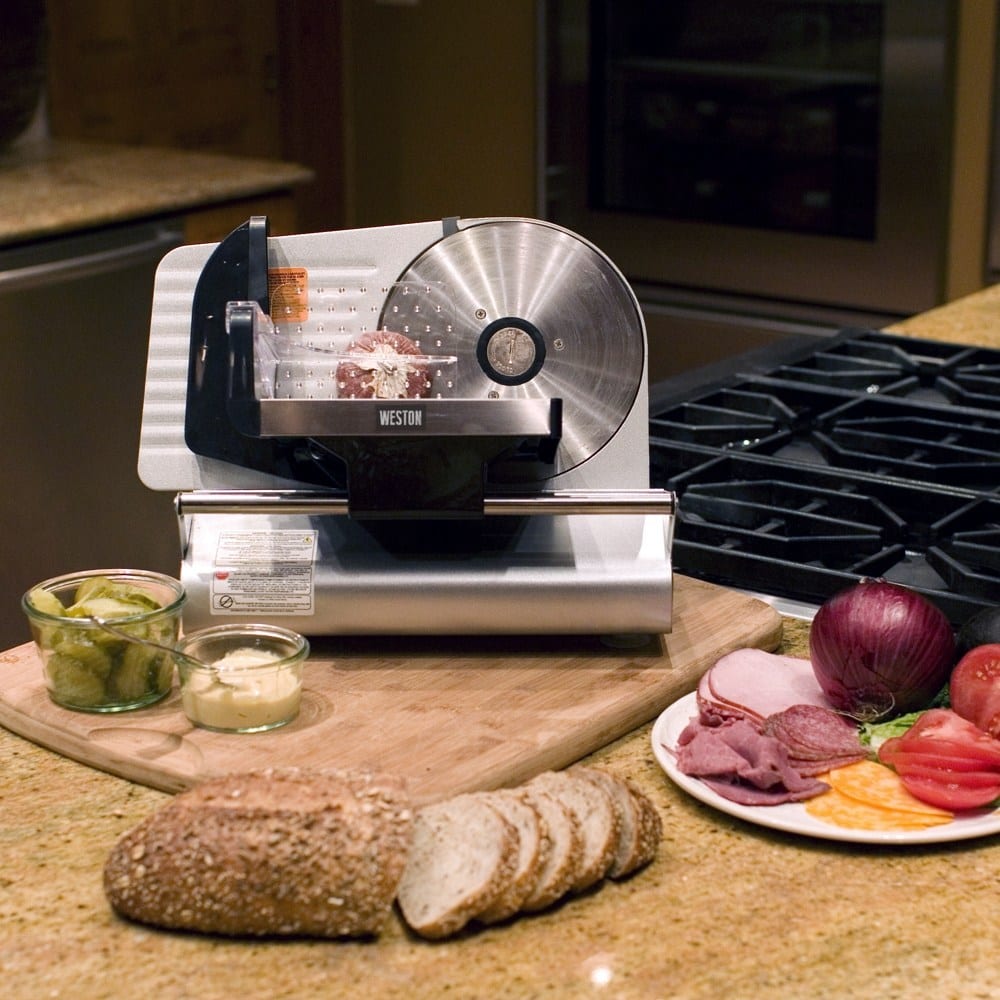 Beautiful and thin slicing and serving are what gives us the opportunity to enjoy our food. Thin slices of fruits and vegetables make any dish a real work of art, and eating it is much more enjoyable.
With slicers, you can also cut meat, ham, cheese and much more. It is especially convenient at parties or when preparing several servings of sandwiches at once. The slicer will help you make the same thin slices of food, and beautiful slices will decorate your plate. Moreover, you will be amazed by the speed at which the slices are made. If you want to make your food preparation easier, you should definitely check slicers that are observed in these reviews:
19. A set of cutting boards
Obviously, you will need not only knives but also a board to cut any food. If you did not know, for many products there are their own boards with some features. They differ both in size and material.
If you thought that wooden boards were the best aesthetic option – we have to disappoint you. Wood quickly absorbs products, leaving microbes on the surface of the board.
The best option is to use glass or bamboo board sets. Such boards will not absorb any harmful substances. It is worth noting one disadvantage: some professional chefs note that when using glass boards, knives blunt much faster. Thew best cutting boards are collected in these reviews:
20. Coffee grinder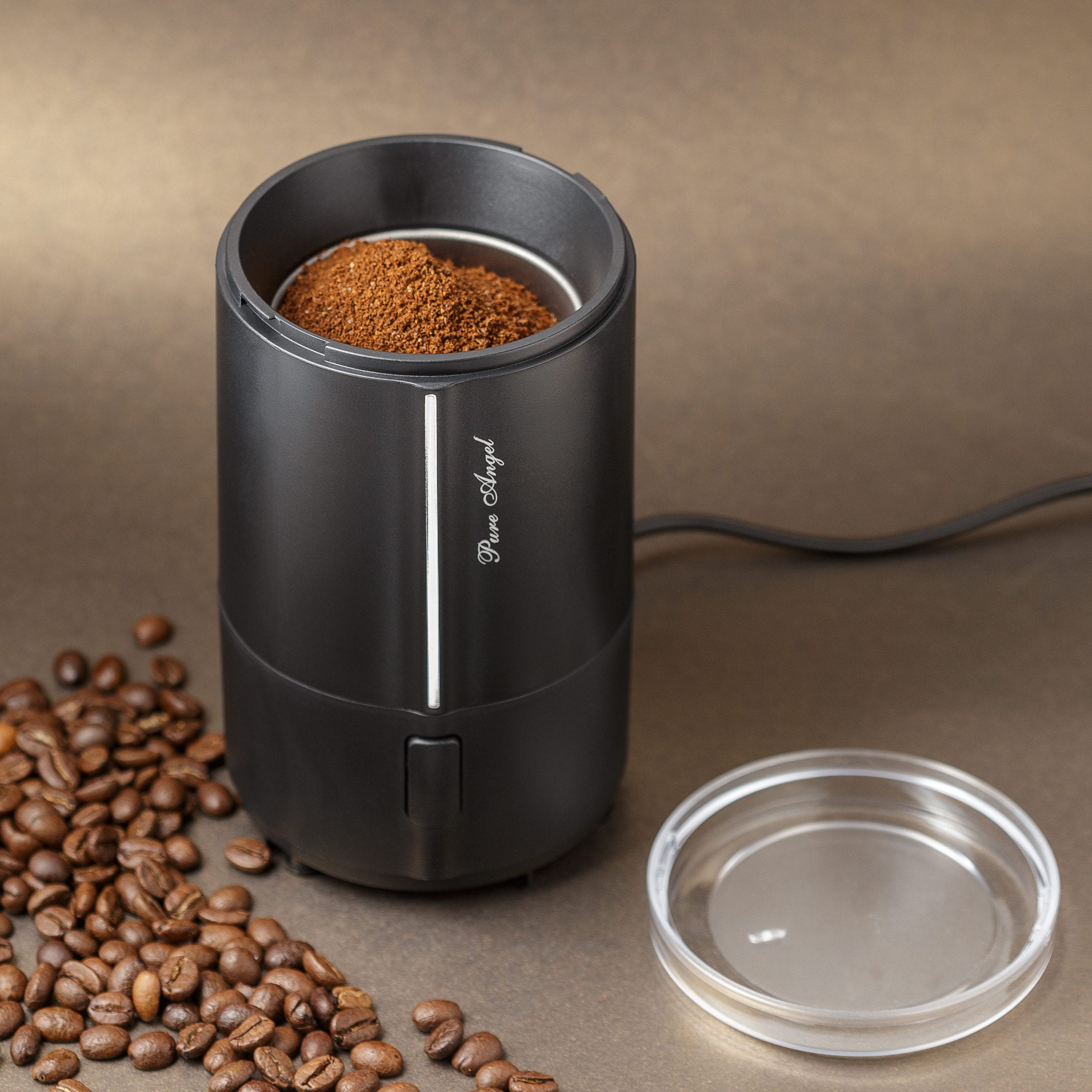 Once again, we're back to coffee! In order to start the brewing process, you will need ground coffee first. Of course, you can buy a ready-made blend in a shop or buy an instant version, but we strongly recommend that you use a coffee grinder.
These grinders are used for filling natural coffee beans, and you get fresh and aromatic coffee powder. It should be noted that coffee grinders can be different – both manual and electric. Electricity speeds up the grinding process considerably, but manual work can bring you more pleasure.
21. Baking and roasting molds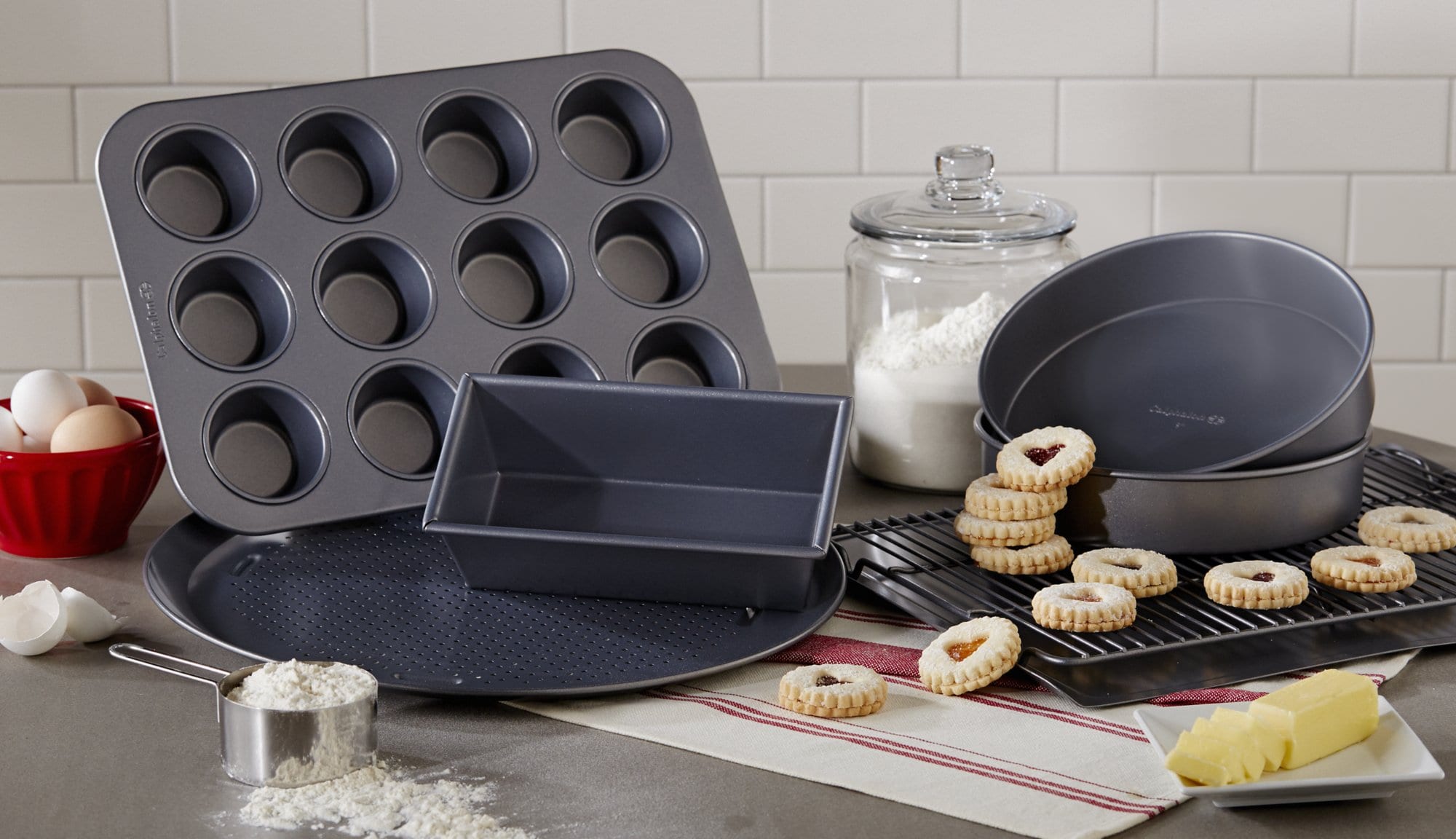 Lasagna, cupcakes, cakes and much more – you will need special bakeware to make all this. They are often sold in whole sets, which include some of the most popular and necessary forms. Muffin molds, a deep baking tray and lasagna, several biscuit and cupcake molds – these are the kind of sets you may need in your kitchen.
They have a non-stick coating or silicone base (in the case of cupcake and muffin molds), so they can be easily cleaned from dough residue. It will also be easy to organize their storage – you just need to put the molds together and they won't take up much space in your kitchen.
22. Water filter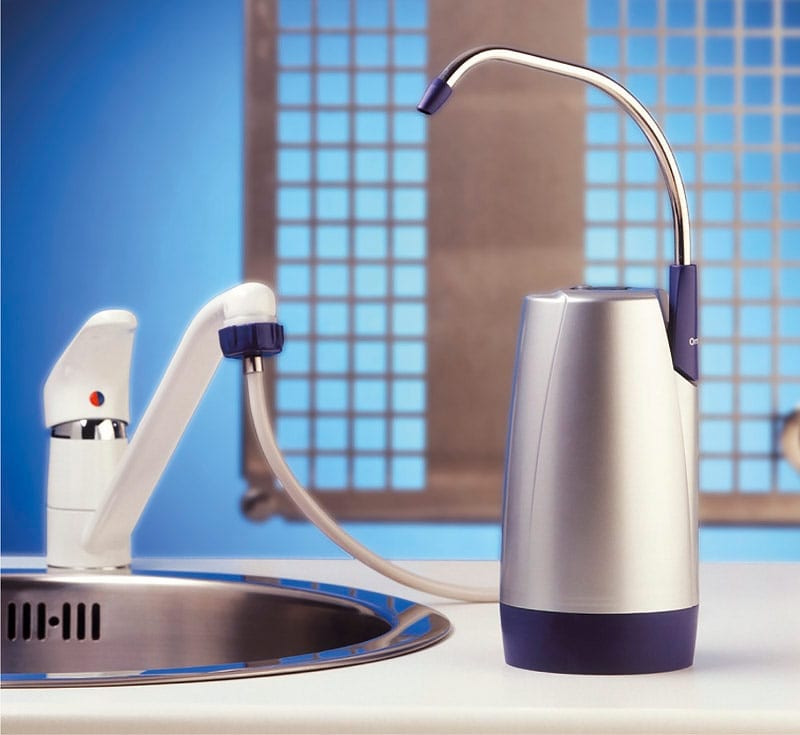 Clean drinking water is indeed essential for life. In order not to buy bottled water, people prefer to purify water on their own, using special purification systems or filters. There are several types of water filters, which are most commonly found in kitchens.
The first and most popular is the automatic water purification system connected to the water supply. In fact, you will immediately have drinking water flowing in your tap.
There is also a second type of filter – stationary, it is a jug of water, which is purified as you fill the jug itself. Both filters perfectly clean and offer you as a result water, which is comparable in quality to the bottled version. You can also use a sparkling water maker to have carbonated water at home.
23. A yogurt maker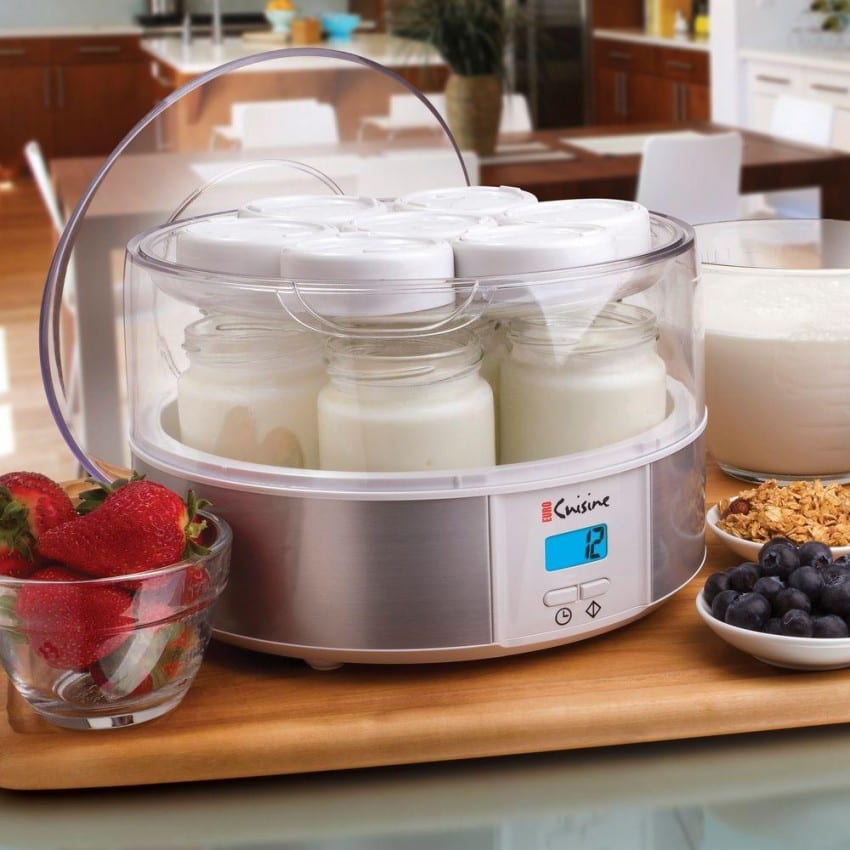 Fermented milk products such as cottage cheese, cheese, yogurt or other varieties have long been familiar to health food lovers. These products improve your stomach function as well as help you maintain a healthy lifestyle.
Did you know that you can make yogurts on your own? If not, we can tell you about the easiest way to make them. The yogurt maker is designed for the home production of yogurts, which will not take you much time.
You just pour the base and ferment (by the way, the base can even be vegetable milk) and the result is a great product. Every day fresh yogurts can be enjoyed not only by lovers of dairy products but also by vegetarians.
24. Pasta maker machine
Who doesn't like pasta? Flour dainty has won the hearts not only of Italians but also of the world. If you have never tasted homemade pasta, we recommend you to make it yourself. Pasta maker machine is designed specifically for housewives and cooks to make fettuccini or spaghetti themselves at home.
Usually, such devices are quite compact and concise, and their size maybe even smaller than a chopping board. The set includes several cutters at once – there is a separate paste for each type. These can be attachments for lasagna, spaghetti, ravioli, and other similar products. If you try to prepare the pasta yourself, you will immediately notice the differences in taste and consistency of the pasta itself.
25. Cooler for drinks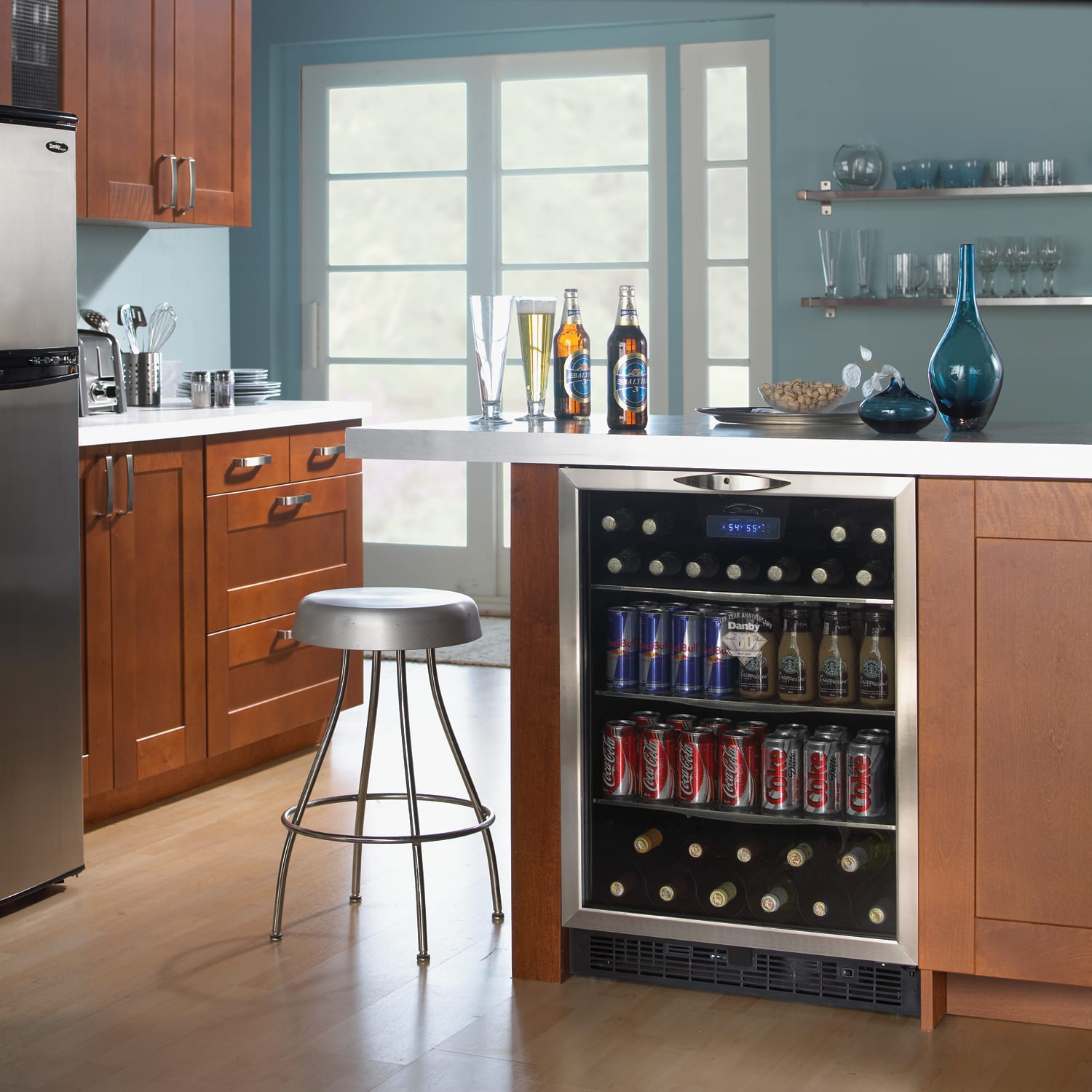 Everyone loves soft drinks. Especially in warm weather, it's nice to take out a cold Sprite can or beer and enjoy it. However, cans and bottles take up quite a lot of space in the fridge, so it is not appropriate to store them there. It is much more profitable and convenient for a family to put a separate fridge in the kitchen for drinks.
Many models can be built in as worktops or other kitchen items, so they will fit perfectly into the interior of your kitchen. Fill the fridge with wine, beer, soda or other drinks and then enjoy cool drinks in your kitchen when you need them. It is worth noting that the temperature is regulated and you set it yourself.
26. Portable fridge
You don't always need a refrigerator at home. Sometimes you go out, have a picnic or just have a party in the yard of your house. In such cases, you want to move your fridge or take it with you altogether! But you shouldn't do that – you can always use a smaller version of it.
Portable refrigerators are divided into several types – powered by electricity and autonomous. Stand-alone operates with the help of cooling elements or simply reflects heat, keeping the temperature inside the fridge.
Electric refrigerators are most often used in cars or trailers. Any of the options may come in handy in your kitchen – especially if you travel a lot or go out for picnics.
27. An avocado knife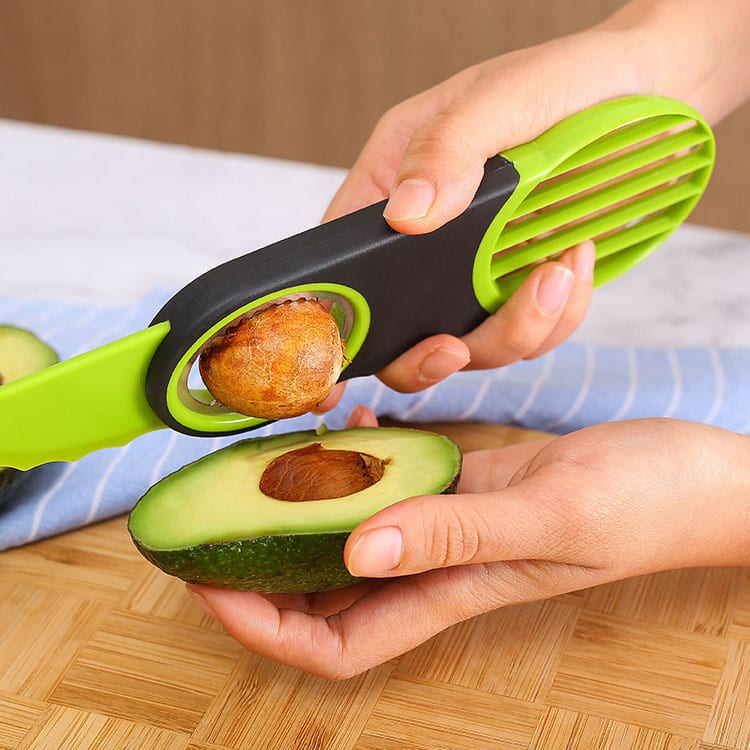 Avocado is a real treasure trove of healthy fats and in general a great addition to any dish. Guacamole to nachos, an addition to poached eggs and even a portion of pasta with slices of avocado – all these dishes really need this healthy fruit. But even despite its popularity, you can't always find a good one.
But this problem ceases to be important if you have a special avocado knife. It's designed to extract all the flesh of the fruit without the slightest bit of effort. All you have to do to get delicious sauce or salad is cut the avocado in half and use the avocado knife to extract the flesh. Even if the fruit is a little immature, you can still do it.
28. Kitchen scissors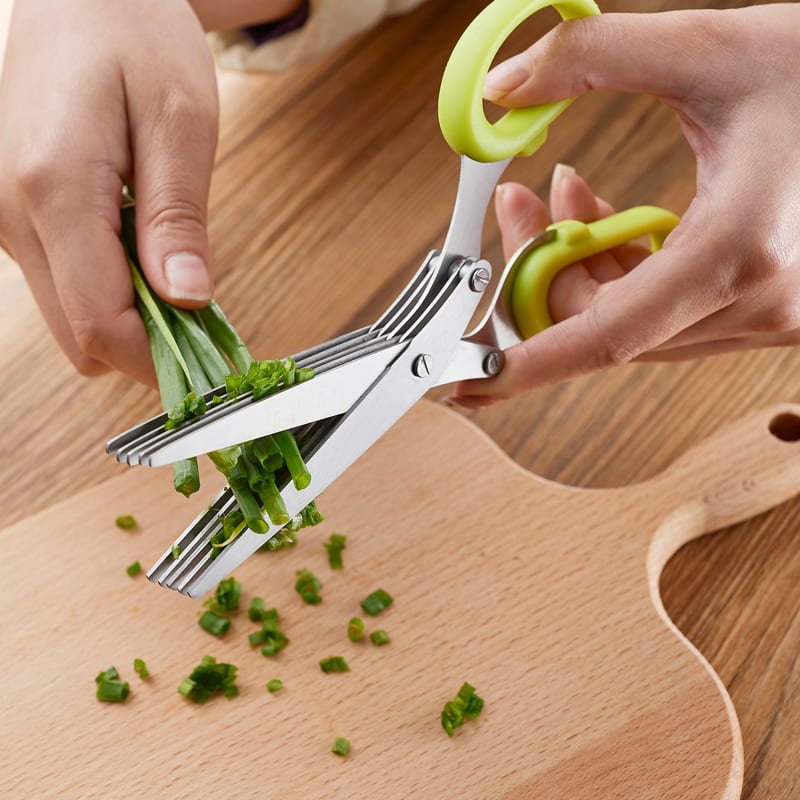 The recipes are often described – add a little greenery or finely stuffed greens. It seems to be a very simple action, which can be done in just a few minutes. In fact, even this stage of cooking can be simplified.
There are special scissors, which are several "combined" pairs of blades. So, working with one handle, you actually control several scissors at once. The greens you cut in this way will be the same size. The result is neatly cut greens that are nicely sprinkled with ready-made dishes.
The fine parsley looks great on the finished pasta and the dill fits perfectly with the mashed potato. You can easily attach the scissors to one of the kitchen hooks or place them in an organizer.
29. Melon Baller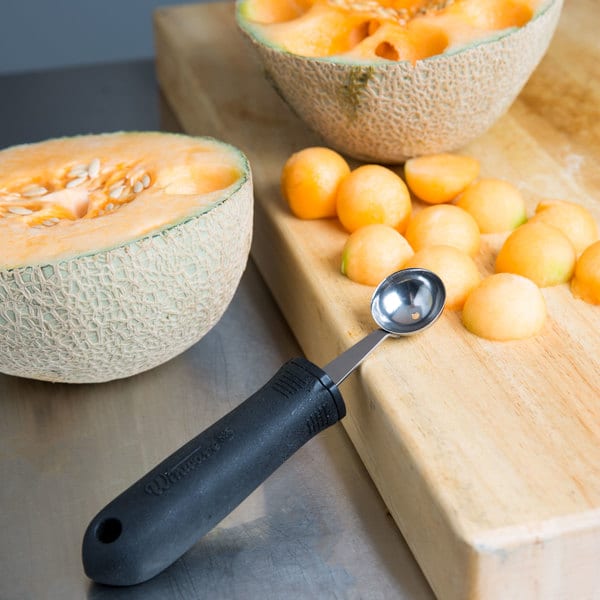 Melon Baller does not limit its use to melons only! In fact, with this device, you can do anything you want! Watermelons, melons, dragonfruit, pears, and papaya – the mix of all these fruits look great in the form of balls.
It can be an original fruit salad, canapé or even a cocktail presentation. The fruit, the interior of which you have turned into balls, can be used as a bowl – so the serving will be even more effective. Melon Baller looks a bit like an ice cream spoon and is used according to the same method.
However, their main difference is that they are different in size. Turn the fruit into spectacular balls and serve it in large bowls at buffet tables, parties and even at family dinners.
30. Omelet maker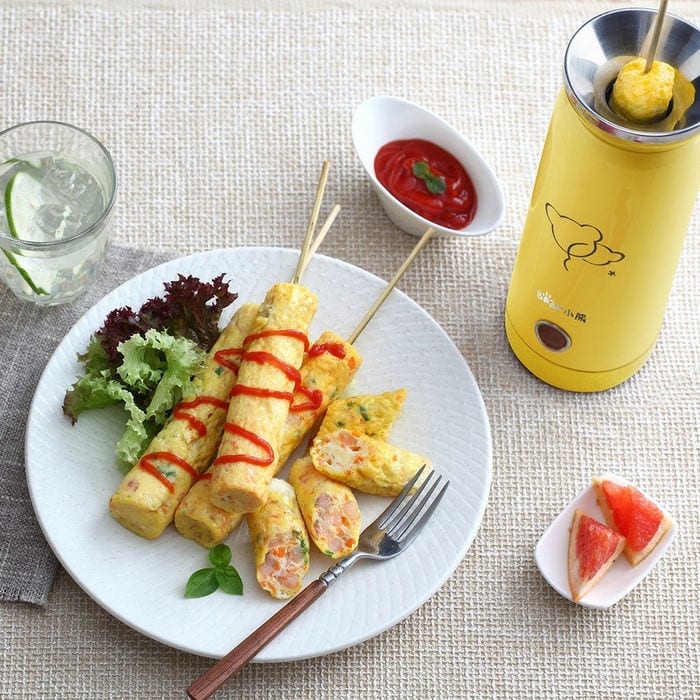 Eggs have always been a great breakfast option, and people are actively using a ready-made idea. Glazes, omelets, scrambled eggs, and other equally popular egg variants are used around the world. In order that you can enjoy a delicious and fresh omelet every day, you can use a special device.
Omelets can be of several types – horizontal and vertical. If the horizontal ones give you a more familiar result, the vertical ones can surprise you. You can see that you get real chopsticks of eggs that look a bit like corn dogs.
You can mix vegetables, meat and other fillers with eggs, and the rest of the work for you will make an omelet maker.
31. Garlic press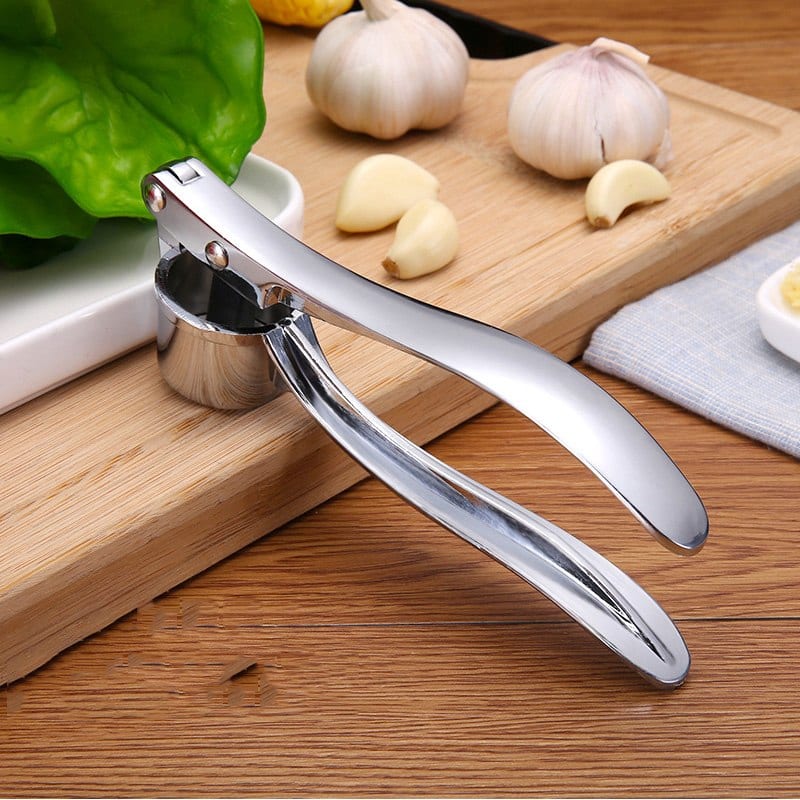 Garlic gives the dishes a great flavor, and its taste does not leave anyone indifferent. Of course, dry granulated garlic has recently gained popularity, which gives dishes exactly the smell.
Professional cooks mostly use only fresh garlic, rubbing it on a fine grater or squeezing it through a press. It is the garlic press that, in our opinion, is needed in every kitchen. You can use it to grind the spice quickly and it does not take you long to wash it.
There are no garlic particles left inside the small holes in the press, so you only need to rinse the tool after use. Such a small device will significantly improve the quality of your dishes and you will be able to appreciate its convenience. Especially if you have previously shredded garlic with a knife!
32. Set of graters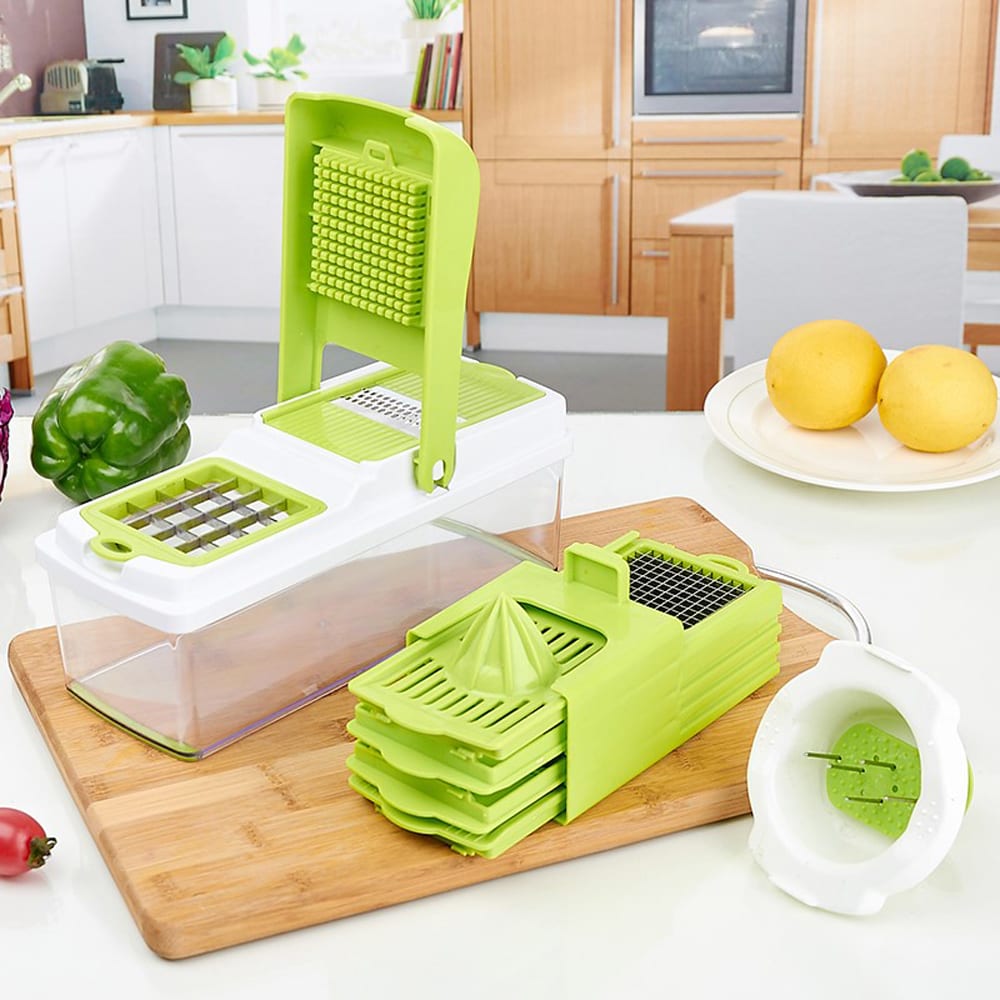 Now we're talking about other types of shredders. A grater is a kitchen tool that helps you shred some ingredients many times faster. For example, shredding a carrot for soup or stew is no longer a problem.
To shred food to different sizes, you will need vegetable dicers with different blades and sizes. Sometimes you can find bulk grinders with several surfaces, but they take up more space than the flat version. Flat grinders are usually designed to be used with containers.
Everything you shred is then sent to a special container from which everything can be easily taken out. Any food will be cooked even faster with the chopper, which you will find convenient to use.
33. An ice cream spoon
We've already talked about Melon Baller, and now it's time to mention its bigger version. An ice cream spoon shapes the ice cream balls familiar to everyone, which looks so beautiful on both the plate and the waffles.
By the way, if you also have a waffle maker, you can make your family happy with real ice cream. It will be enough to make a waffle cone, and then just form a few ice cream balls and place them in a crispy waffle.
The balls will melt beautifully on hot waffles and pancakes, and children will be delighted with beautiful vases of syrups and toppings. Now you can make a real ice cream van at home too!
34. Potato Masher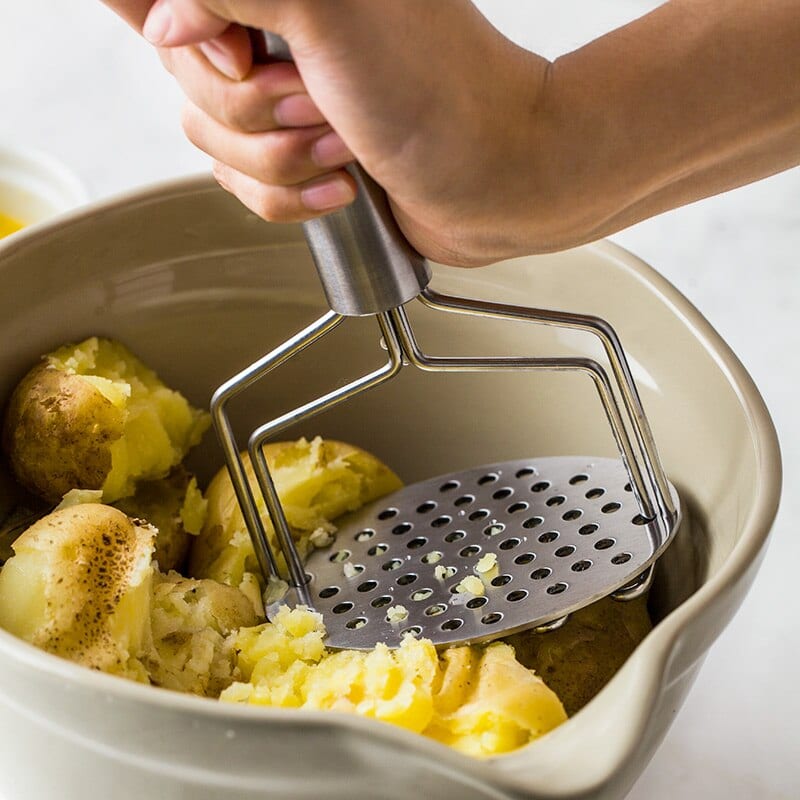 Mashed potato is a great side dish for a lot of dishes. Meat, fish and even vegetable dishes go well with potatoes and peas, but you'll have to make a little effort to make it quality. Mashed potatoes should be smooth and creamy, in which case you and your loved ones will definitely like it.
It is worth noting that with the potato masher you can crush not only potatoes but also beans, peas and more. You can also make a great apple jam or banana pie, quickly turning fruit into mashed potatoes. Some potato masher models are similar to large garlic presses, and some are fixed to the handle plate with small holes or strips.
35. Jar Opener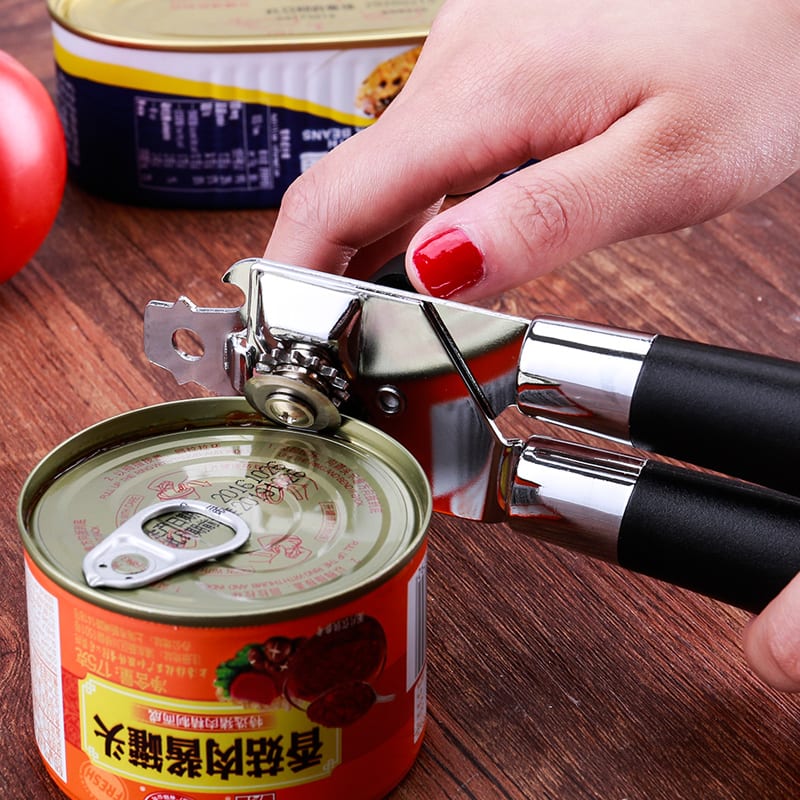 Canned foods are an integral part of the human diet. Canned beans, corn, and even complete dishes – how often do you buy food in cans? In that case, you will have to open them. Since different openers are designed for different materials, cans, and bottles, you will need one universal device.
The versatile Jar Openers are suitable for both bottles and jars with different lids. They can be screwed, disposable or even with molded cases. For example, a standard bean can is usually a metal can that can be opened only once. Jar Opener will take its place in your kitchen organizer. It is worth noting that you will definitely use this tool all the time.
36. Rolling pin with height regulator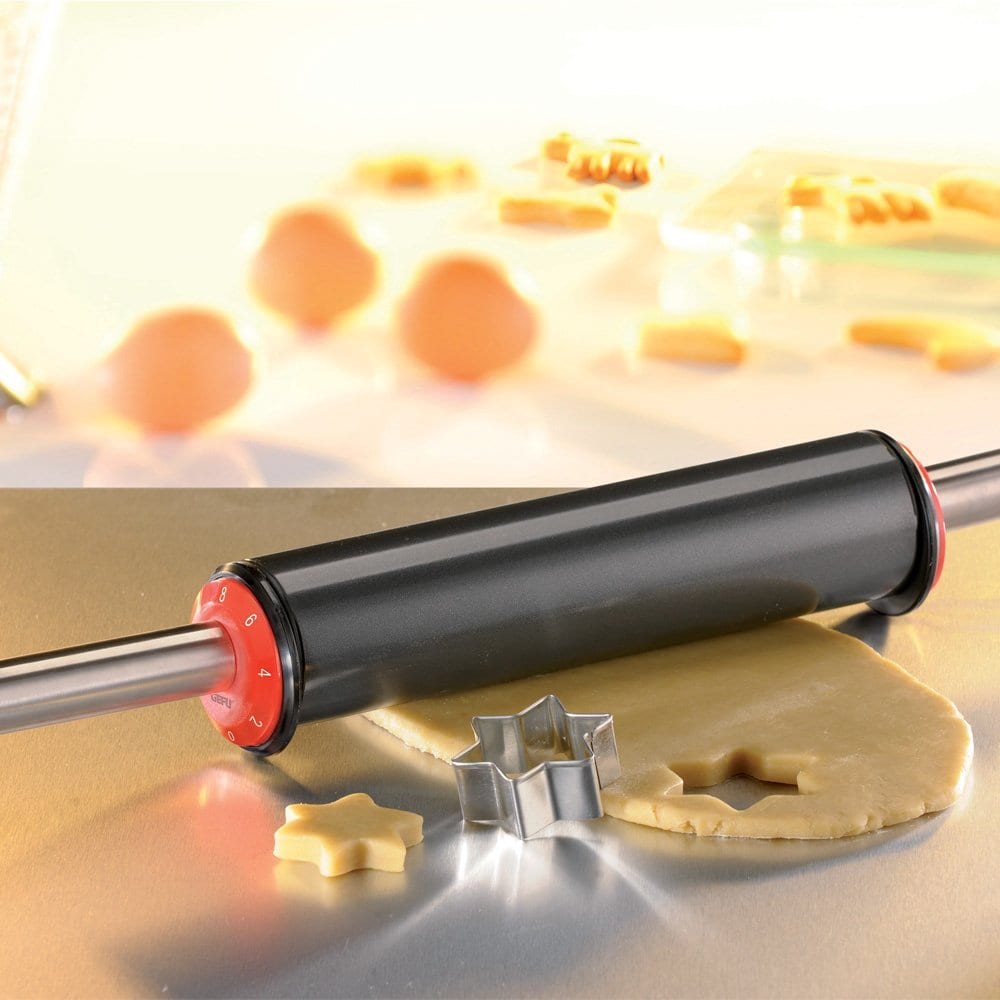 Well, if you're into baking, you know exactly what a rolling pin is. It is necessary for making pies, cookies, various cakes, and other baked goods. In order to set the right thickness of the dough, sometimes you have to make a huge amount of effort.
You also need to keep an eye on certain parts of the dough at all times. A rolling pin that adjusts the thickness is a great way to avoid wasting your time and energy. You can also make even and equal cookies, gingerbread, and other portioned baked goods. The rolling pin will allow you to bake all desserts in equal time, and they will bake smoothly.
37. Oil spray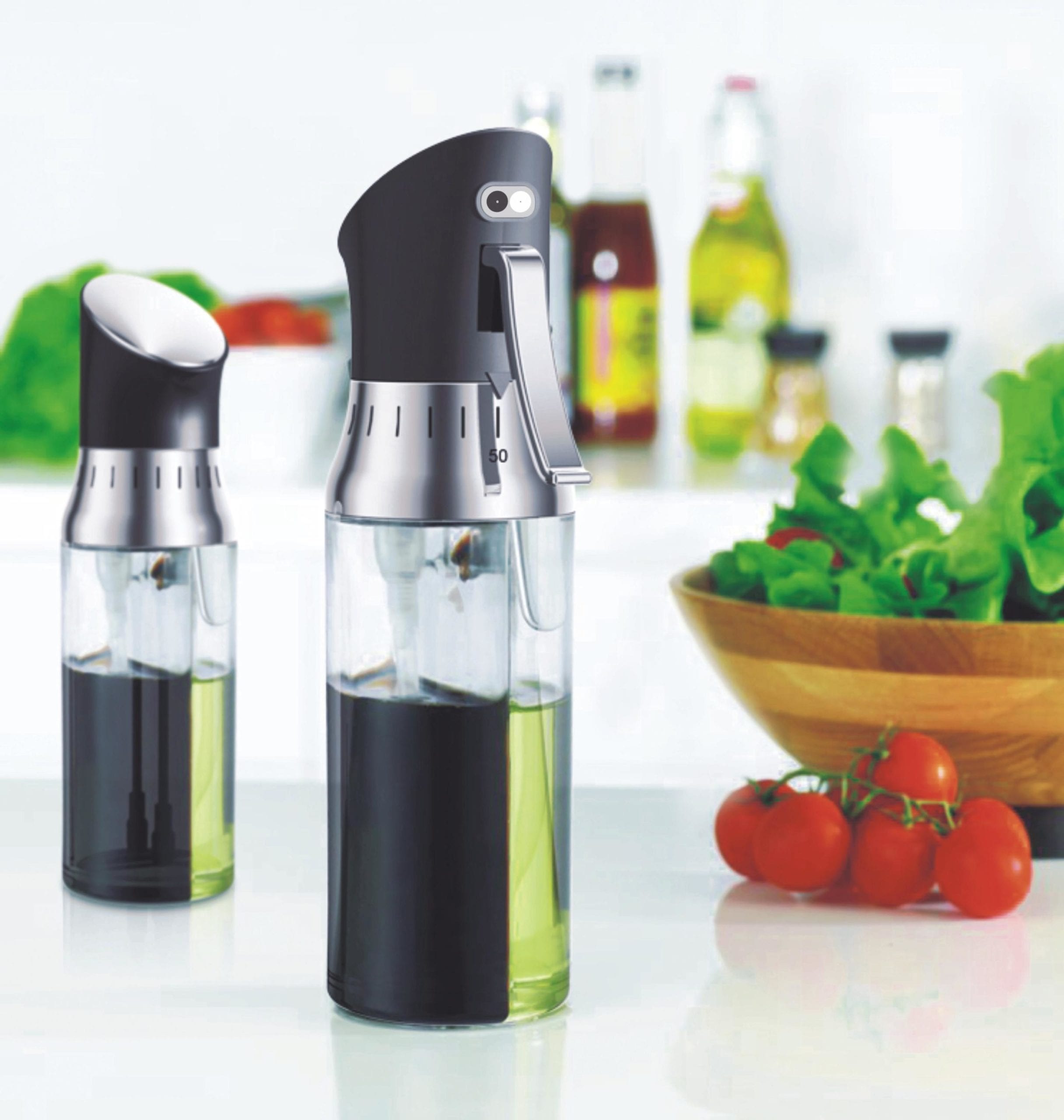 Although a proper diet requires fats in the diet, you often get recommendations for minimizing oil. Non-stick cookware and surfaces are designed specifically so that you do not use oil or other fats for cooking.
An oil spray is a perfect solution in this situation! Covering a frying surface with a thin layer of oil will not overuse it, but the food will not burn.
Using a spray, you will get an even, rouge and crispy crust on chicken or vegetables, but you will not consume extra calories. By the way, this is an excellent option for salads with oil and vinegar: you will also use a minimum amount of product.
38. Sous Vide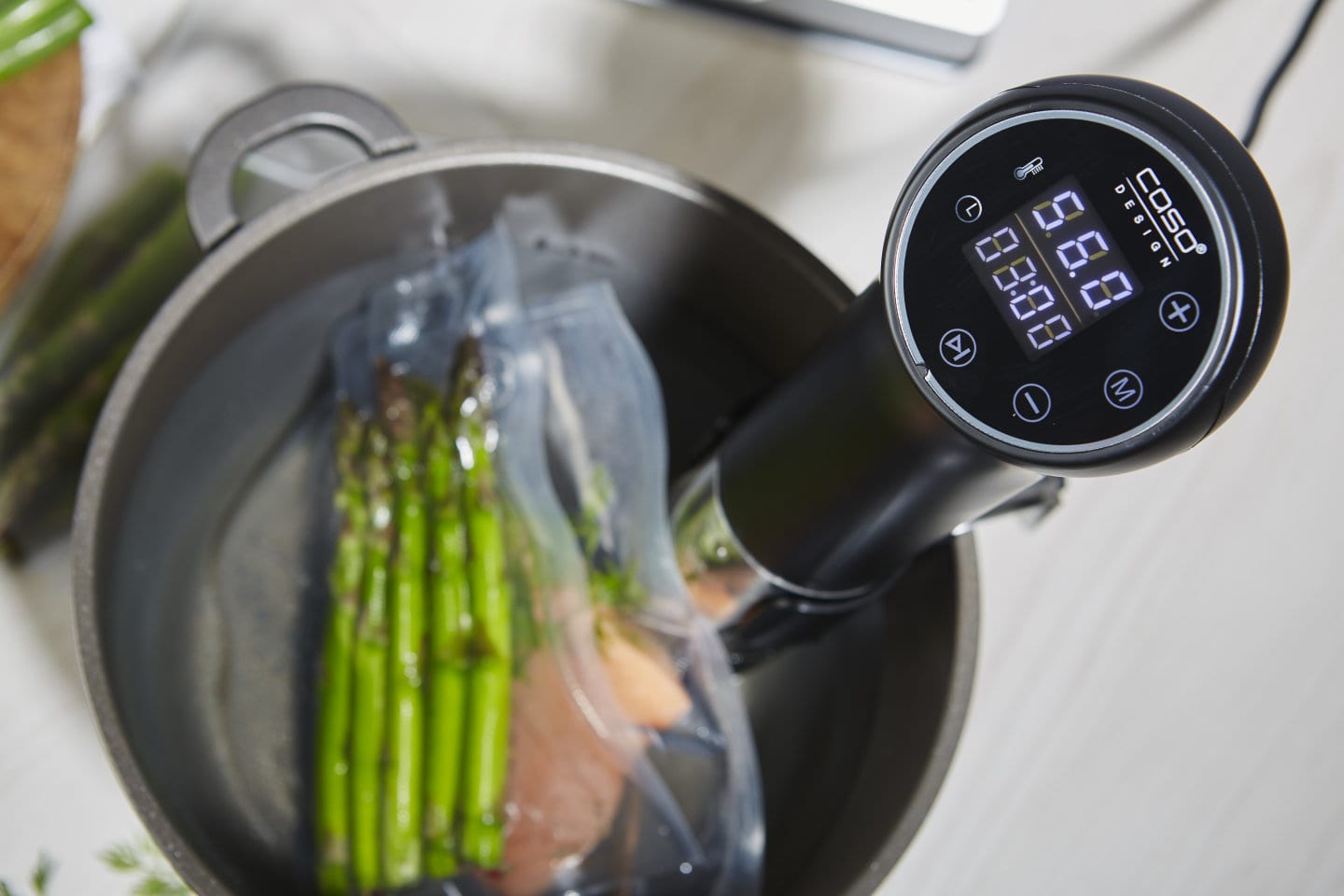 Sous Vide is a modern and innovative cooking technology. You make a real culinary masterpiece out of a regular dish that will amaze you with its vivid taste. With Sous Vide, you make the entire cooking process delicate and even – as opposed to roasting or even baking.
The inner layer, for example, steak, will be cooked in the same way as its top layer and crust. Low cooking temperatures will preserve all the useful properties and flavors of foods that are often lost during cooking.
You will need to use the cooking instructions to find the right cooking temperature. If you sharpen this skill, all your food in Sous Vide will remain juicy, soft and texture-resistant.
39. Ice cream molds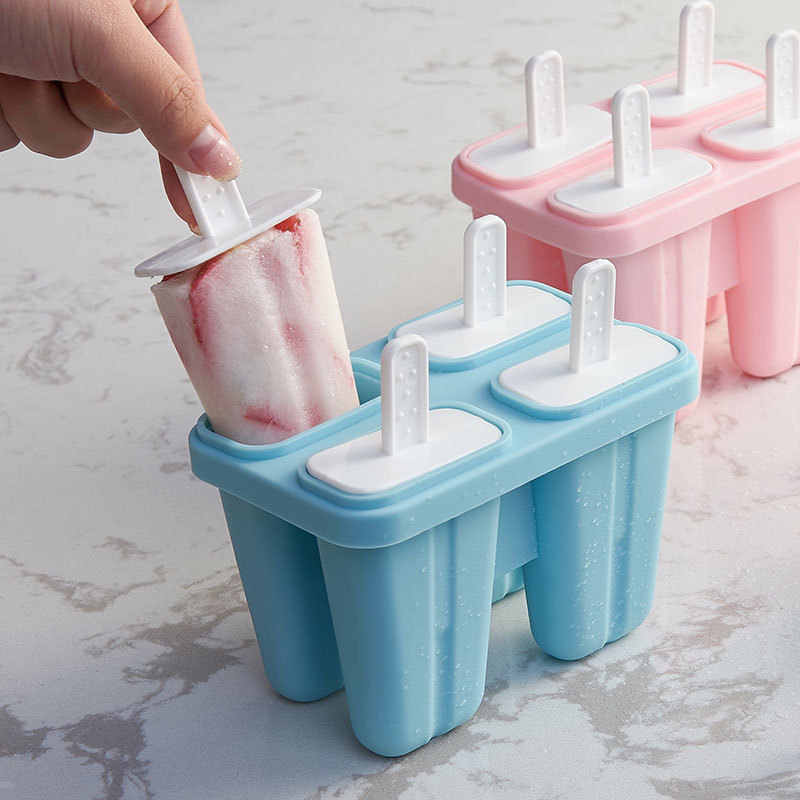 Fruit ice, gentle Eskimo or smoothie – that's what you can cook with just your freezer. You made too many smoothies and now you don't know what to do with it? We suggest you just fill in a special ice cream form and you can enjoy it in another format.
Such desserts are ideal for hot weather or summer evening – the moment when you want to eat something light and tasty. You can mix anything – juices, fruits, berries, and even cream – if you want a more classic version of ice cream.
The molds include reusable Eskimo sticks, which help to comfortably hold the dessert. By the way, this way you can make healthier versions of ice cream!
40. Vacuum sealer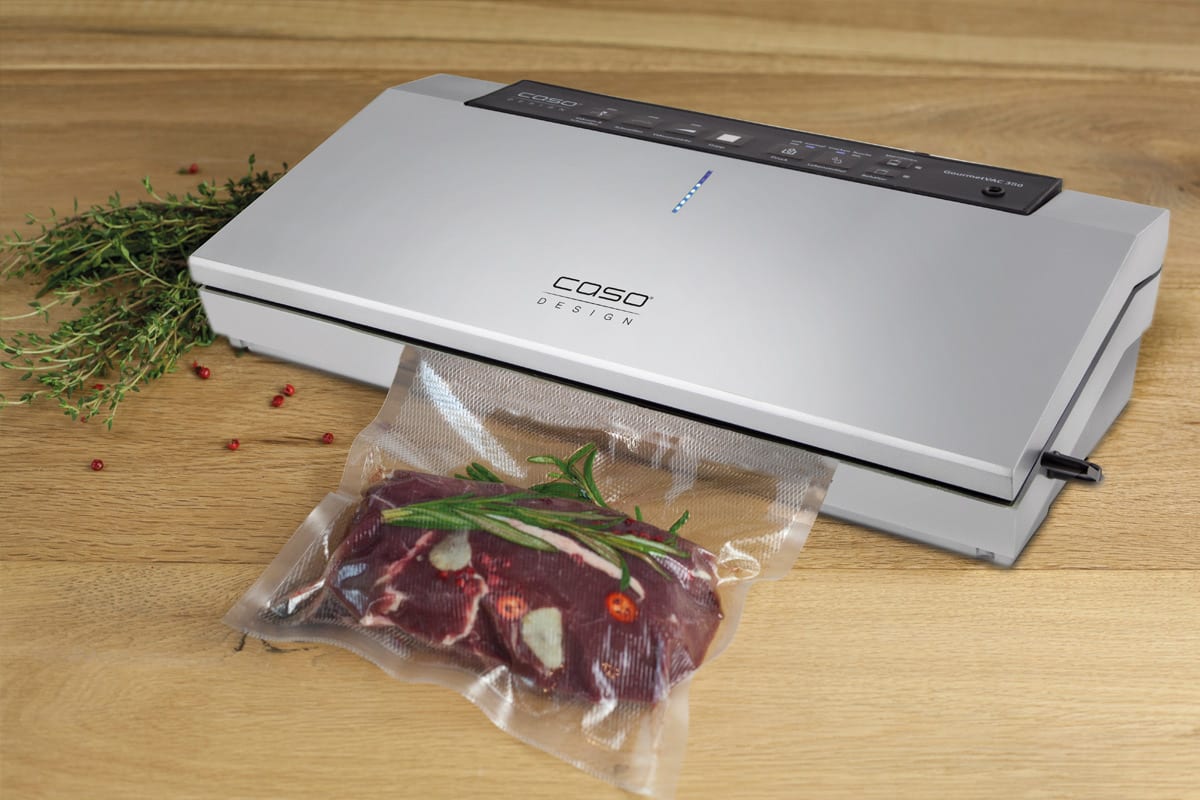 A vacuum sealer is a device that is unusual for use in regular kitchens. You should agree that it is rare to find a housewife who actively uses a vacuum sealer in her life. In fact, it is a very useful device that will help you keep food fresh for longer. They do not actually create a vacuum, of course, but rather remove all air from bags, bottles, and containers.
Food in these containers will last much longer and will also not absorb foreign smells. If you are going on a trip or are just taking food with you, you can protect your belongings from getting food on them.
All you have to do is put your snack in a vacuum bag and just take it with you. This way, you will get a fresh and flavorful snack even on the road, and the vacuum bag will stay in your kitchen for a long time.
41. Wine bottle cork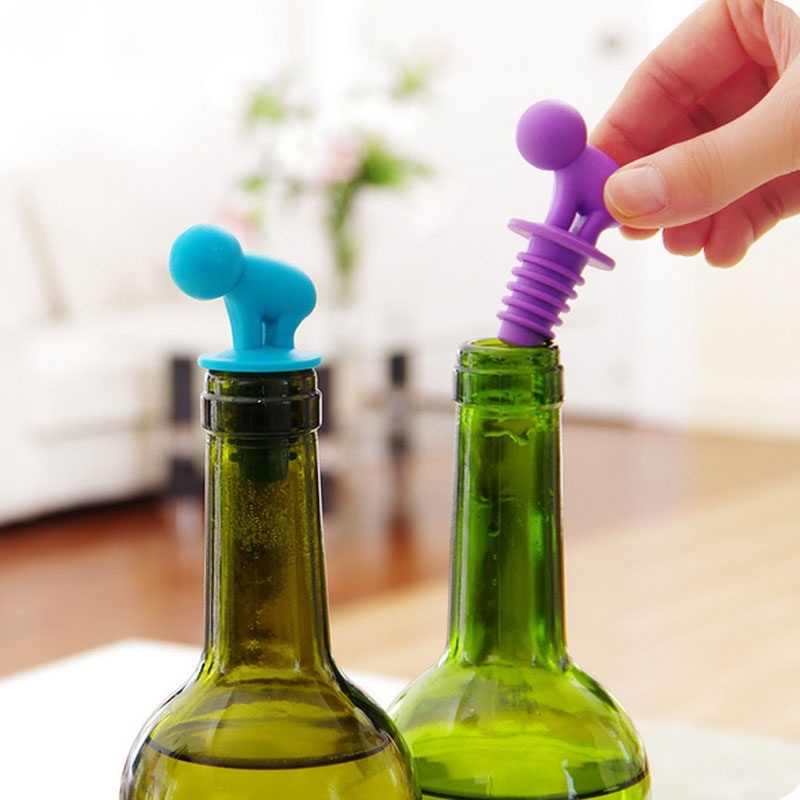 Wine is often the perfect accompaniment to a delicious dinner. But you can't always drink a whole bottle at once. In that case, you will have to close the bottle somehow to finish the rest of the wine later.
The freshness and flavor of the drink can be preserved by reusable silicone plugs. They fit perfectly into the bottle but do not let the air out. Of course, this type of cork will not replace the original one, but still, the drink will not lose its qualities for a long time.
You won't have to finish the bottle as soon as you open it – now you can extend the pleasure several times while enjoying a fine wine at dinner.
42. Yolk spoon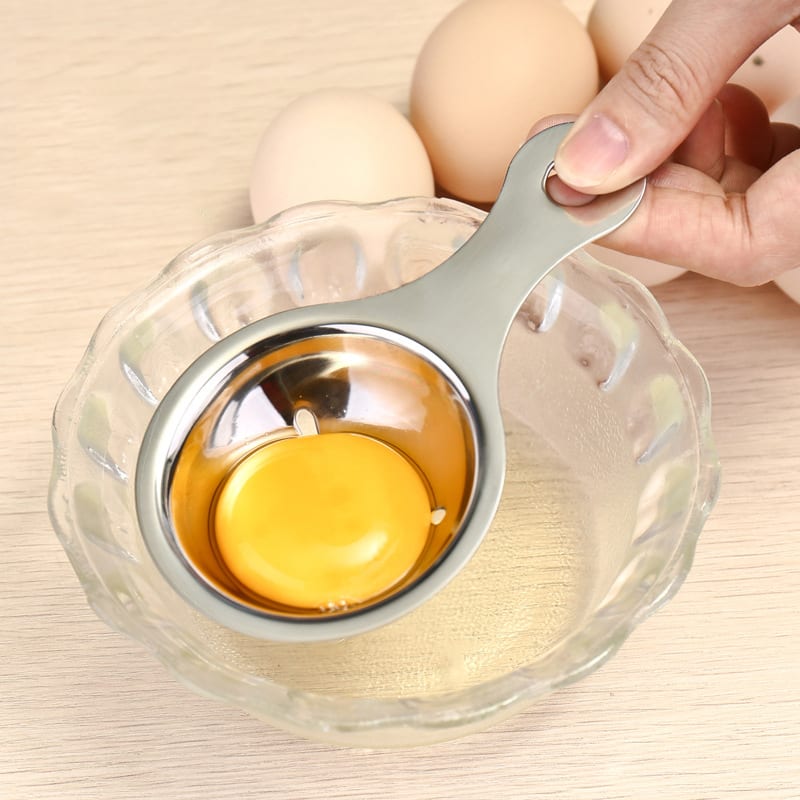 Some recipes only require a certain part of an egg. For example, sauces most often contain only yolks, and confectionery products such as meringue are made only from proteins. So you'll need to carefully separate the whites from the yolks when cooking – which isn't always easy to do.
To make the process easier, there are special devices. The simplest and most common in this case is a special spoon. It leaves only a yolk on its surface, and the white falls into a pre-prepared container like a sieve.
On the surface of the spoon are long narrow holes, through which the white goes. It seems to be a small tool – but it is really necessary when cooking some dishes and recipes.
43. Dough dispenser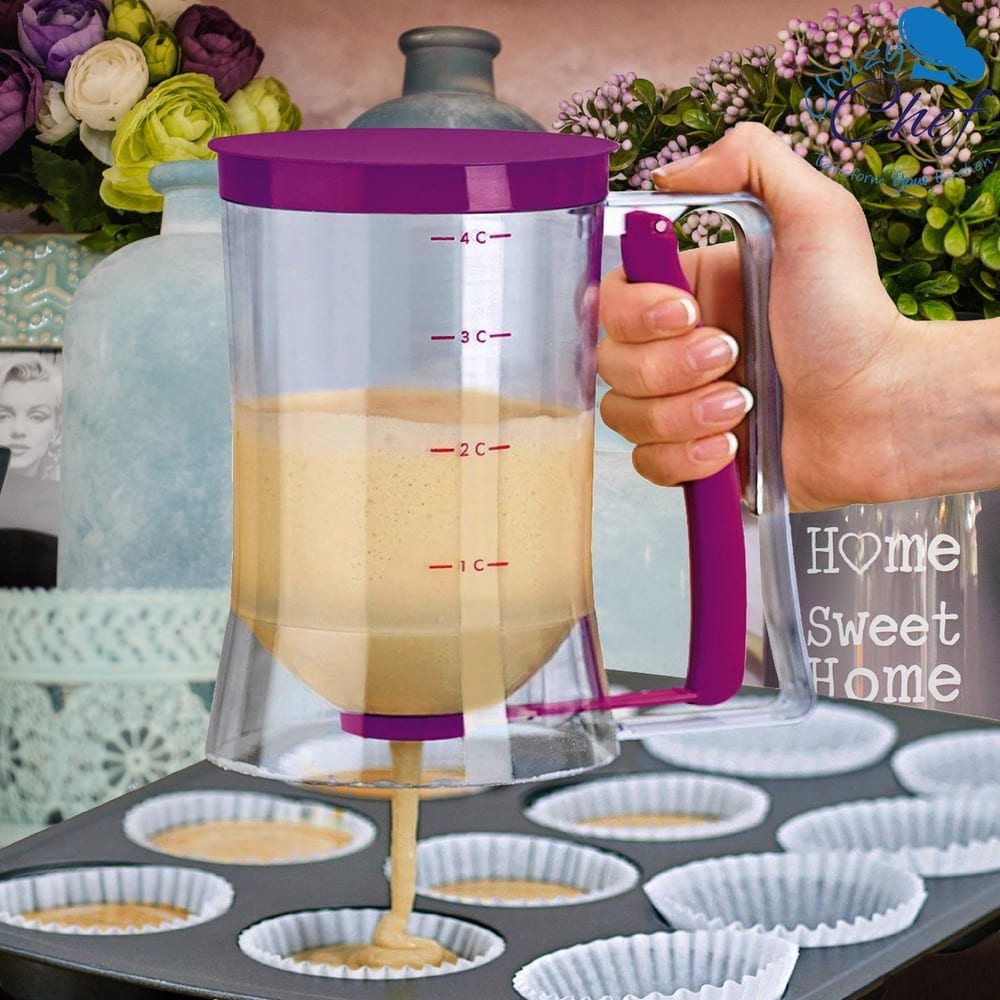 Everyone loves a smooth and beautiful pancake that looks so cute on a plate. If your pancakes are of the same size and color, you can fold them in neat stacks, forming portions. The Dough Dispenser helps you make perfectly smooth and identical pancakes – so you only have to make the dough itself.
The working mechanism is as follows: you press the button, thus opening the dough dispenser. The dough is poured onto the surface and you get a smooth and neat pancake.
By the way, you can use the dough dispenser not only for pancakes. You can pour the dough into cupcake and muffin molds, filling them with the same amount of dough and filling. As a result, you will also get an even and equal batch of baked goods!
44. The universal shredder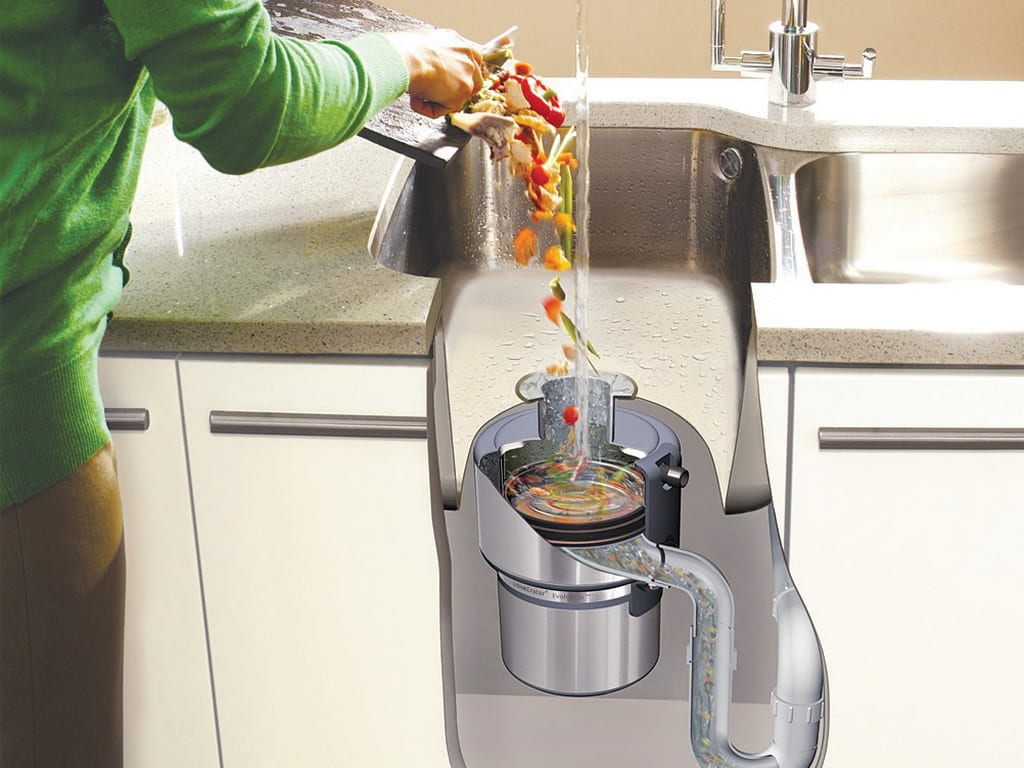 Have you ever faced a problem like sink clogs? If so, you're not exactly familiar with the universal vegetable shredders. When you wash dishes, leftovers of food get into the sink drain, accumulating and forming a kind of plug.
Vegetables can also go there if you clean them in the sink or other household waste. You can install a universal shredder right under the sink so that all this garbage can easily pass into pipes and do not get caught anywhere.
It will turn all garbage into tiny pieces so that it will safely enter the sewers and will not get stuck anywhere. And you won't have to deal with any more problems like clogs or bad smells from the sink.
45. Kitchen torch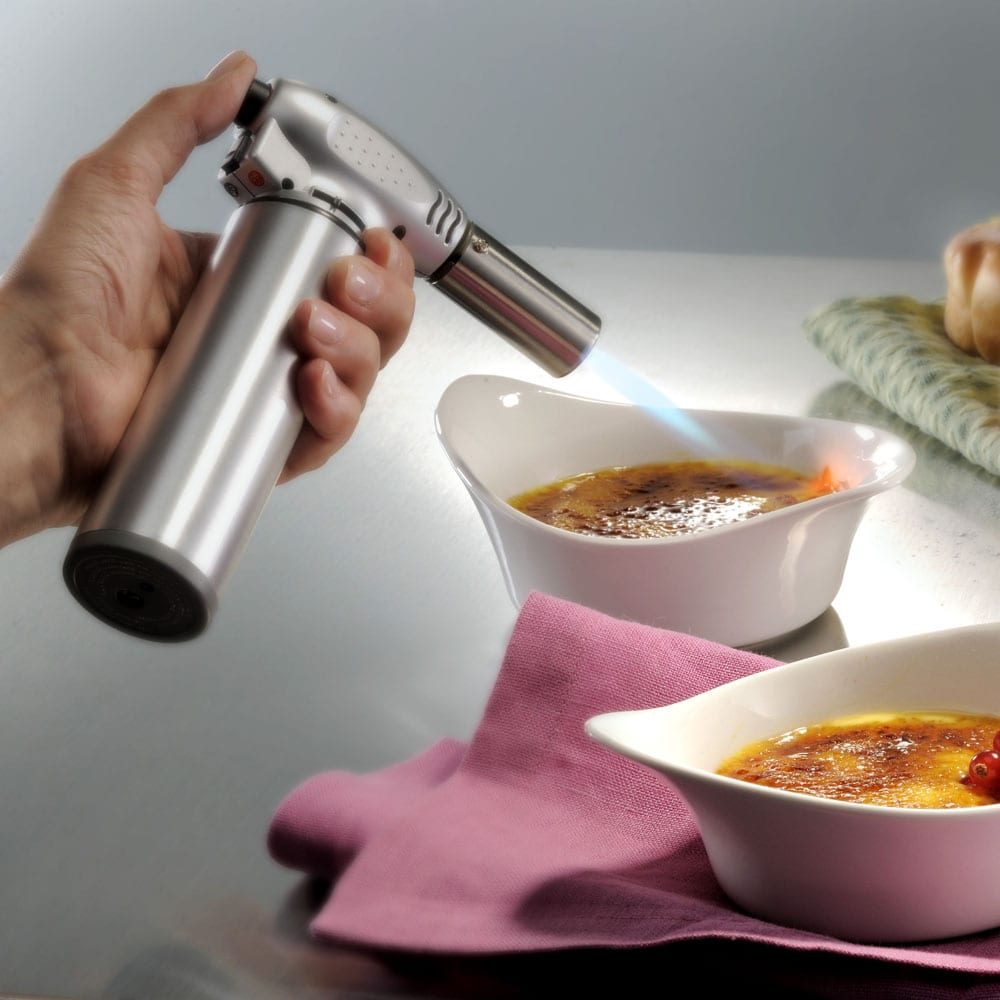 Delicious caramel crust on mousses, meringues on cakes, protein coating and much more are created with the help of special burners. They are always available in the kitchens of professional confectioners and cooks and help them visually improve their dishes several times.
A Kitchen torch is also known as a cooking torch, but rarely will anyone tell you what kind of appliance it is. In addition to creating a delicious caramel crust, you can use the burner to remove excess fluff from the bodies of ducks and chickens, as well as set the crust for steaks.
To use it, you sometimes need to buy a small tank of gas, which creates the fire itself. Also, some models can adjust the strength of the flame and its length.
46. Cooled trash can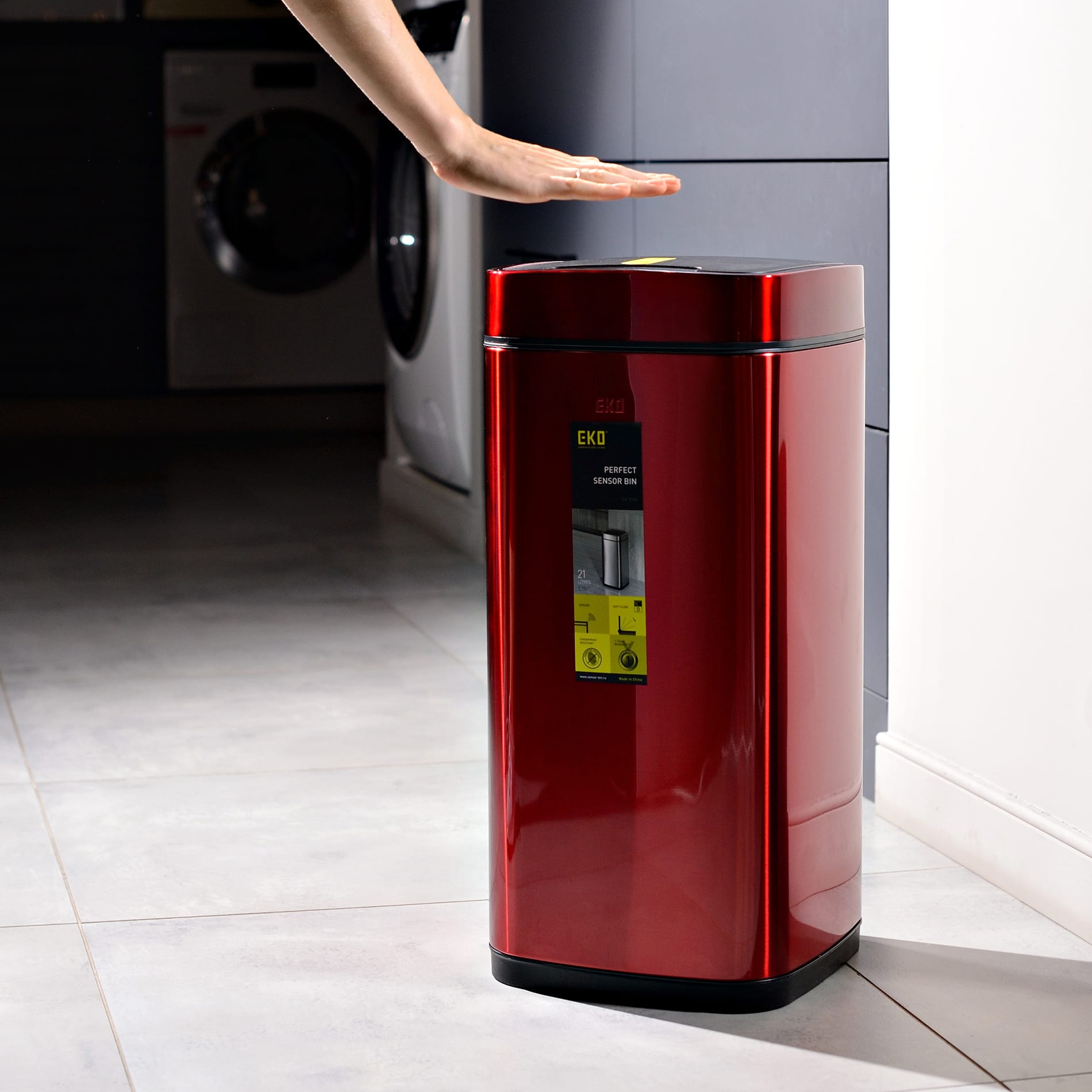 If you don't throw out the garbage every day, you've probably encountered an unpleasant smell. Organic foods in the trash can continue to rot, which creates this 'scent'.
The smells of several foods can mix, so at some point, you just can't stand it and throw out the garbage. So that you don't smell the waste or you can smell a minimum of it, you can find garbage cans with a cooling function on the shelves.
This is a small "fridge" for your garbage that keeps food from rotting in your home. Using it, you will not encounter unpleasant odors, as well as will be able to collect garbage for several days.
47. Tabletop kitchen vacuum cleaner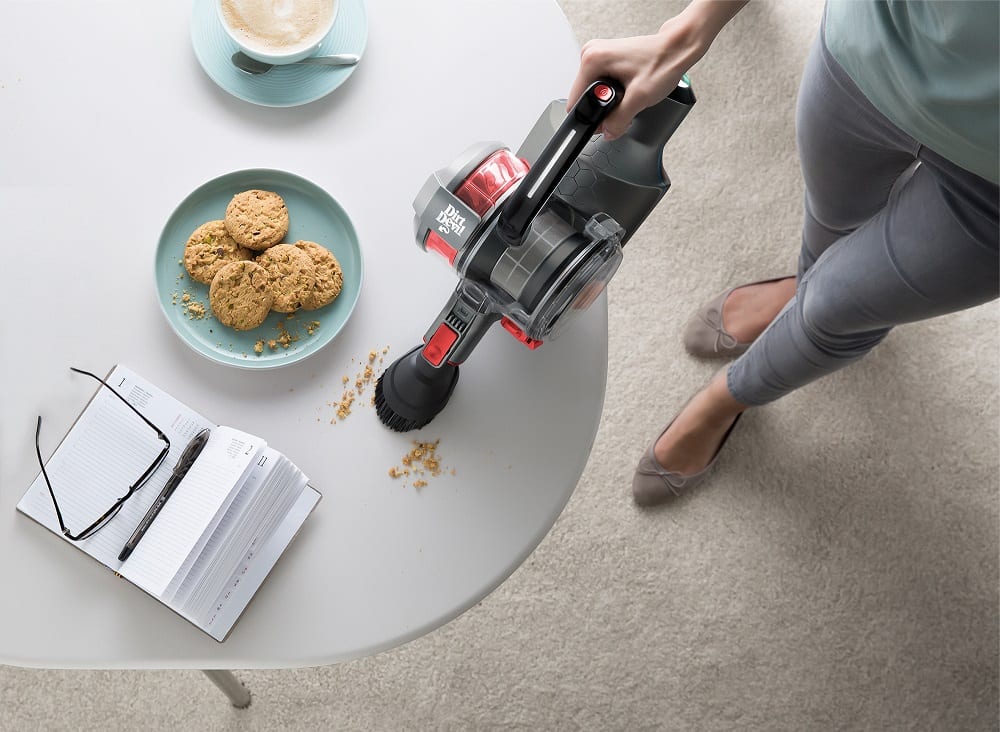 Bread crumbs, scattered cereal or small garbage leftover from dinner preparation often have to be cleaned manually. You can't always do it at once, and sometimes you can even drop some garbage on the floor, kitchen mats or on other surfaces.
Special kitchen vacuum cleaners designed for manual use are very convenient for cleaning small garbage. They weigh a little but are also very useful and easy to use. All garbage is sucked into the container, which is easily removed and emptied. Even if you've woken up or dropped something, it's easy to clean up – just use a tabletop vacuum cleaner.
48. Cooking Tongs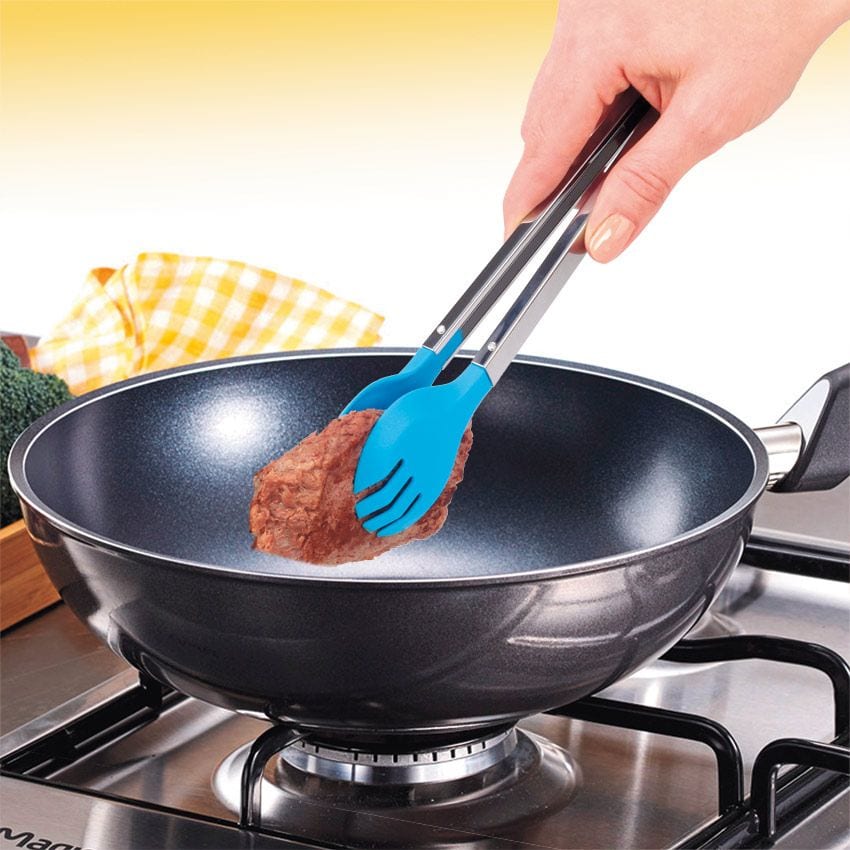 When cooking, special tools are often used to mix ingredients, stir them and turn them over. One such tool is Cooking Tongs, which are designed for continuous active use.
You can use them to take out pasta from boiling water, turn grilled steaks and vegetables, and take out baked goods from molds. Cooking Tongs are also often used on buffet tables so that people can put some food on themselves without touching it with their hands.
It is also possible to do the same at family dinners: each family member will take the necessary part of the meal with their help, while the rest of the family will be able to continue to eat.
49. Electric kettle
You need a kettle to boil water for any purpose. Perhaps you want to drink coffee, brew your own tea or just need boiling water. A standard kettle will take a very long time to boil, and the whole process will take you much longer. To save time, you can use a handy electric kettle.
The average boiling time is a couple of minutes. You may also be interested in modern models, which can be controlled with a smartphone or smart home system. You can set a boiling timer, a special water temperature (necessary, for example, for green tea), maintain the temperature at a certain time and much more.
50. Juicer
Freshly squeezed juices have long been a symbol of healthy nutrition and vitamins in the minds of all people. It seems that a person, drinking a glass of fresh in the morning, immediately becomes healthier and stronger, and all processes in his body are accelerated.
Of course, this is not true, but still a lot of fans of fresh juice. You can make your own favorite juices right at home, without using any harmful ingredients. All juicers are very easy to use and you don't need any professional skills to use them. But fruit smoothies, juices, and nectars will always be available as soon as possible!
Are all these gadgets really necessary in a modern kitchen? Probably not. Many of the gadgets are highly specialized, and only enthusiastic people or professionals can use them.
However, we hope that you have found something new in this article, as well as decided to buy something useful. The most important thing is that in your kitchen the new device will immediately find its application!