The bamboo steamer is a great cooking tool. Dieticians and followers of healthy eating habits argue that steam cooking is the best way to keep all the nutrients in your food. This way, food stays fragrant and bright and you don't consume extra fat from frying. Chinese bamboo steamers, on the other hand, are a popular attribute in kitchens in Chinese homes – just like rice cookers.
The principle of a bamboo steamer is identical to that of a conventional steamer: you put a pot of water on a fire, steam rises to the steamer, the food is heated and the cooking process begins. Some people think it's something unusual, but it's actually a very handy device.
The bamboo steamer is made of bamboo fiber, and the bottom and lid are made of woven straw. Usually, before cooking, the bottom of each layer is lined with parchment paper or leaves (traditionally bananas were used). This way, the food will not stick to the bottom of the device.
So what is the difference between a conventional steamer and a bamboo steamer? We suggest you consider 7 obvious and seemingly unobvious advantages that will make a bamboo steamer incredibly useful in your eyes.
1. Perfect humidity control
When steaming food, especially vegetables, you might often notice that they become too wet after a certain period of time. If you hold them for a minute longer than necessary, your broccoli will start to fill up with extra water. That's not gonna happen in a bamboo steamer.
Excess steam is absorbed into the walls of the bamboo steamer itself during cooking. This way, you don't get boiled or too wet products. This factor is not regulated in any way in a standard steamer, because plastic or metal can not absorb the excess moisture.
2. Versatility in product use
The bamboo steamer should be called a really universal one. You can cook not only traditional Asian dishes, such as steam buns and gedze but also vegetables, fish, poultry and other products. Some even cook cereals!
The only factor to remember is that too bright aromas and tastes of the tier can be absorbed. Therefore, it is advisable to have several levels for different types of food – for example, for chicken and meat use one layer, and for buns use another.
3. Multiple levels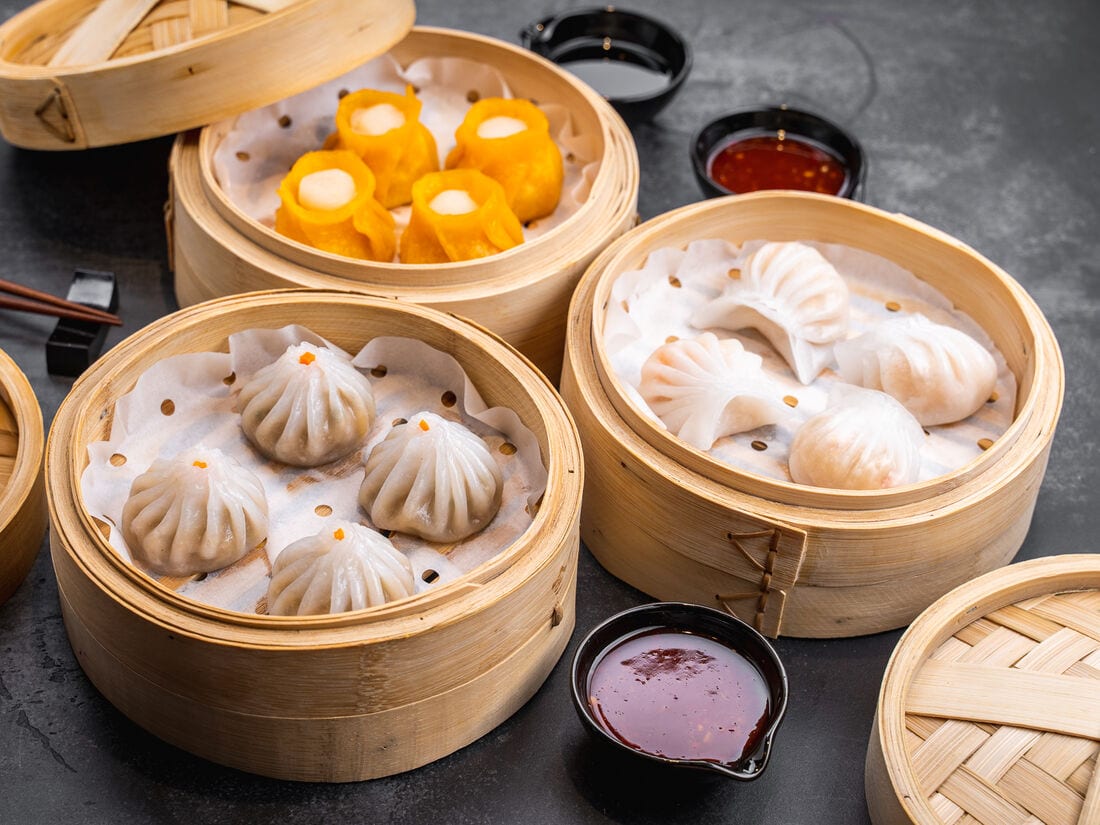 Now that we're talking about bamboo steamer levels, it's worth noting its advantage. You can set several levels at once, increasing the volume of products. Like cooking fish and vegetables at the same time. This is very convenient, especially if you cook several portions or even different dishes at the same time.
Standard electric steamers cannot guarantee this. But don't forget that each level should be parched with baking paper or parchment. This way you avoid sticking food to the surface and don't have to wash the steamer.
4. Easy care
Due to the fact that bamboo steamers need to be covered with parchment, they get much less dirty. In fact, you completely protect the tiers from dirt and damage, and the smell of food is not absorbed by the bamboo. Of course, if the food was in direct contact with the basket, it will need to be washed and dried in a standard way.
But if you actually do everything by the rules and add either plant leaves or parchment paper to the bottom of the baskets, it won't take you long to wash it. You just need to rinse the bottom of each level under a jet of water and leave it to dry.
5. Saving electricity
Most modern steamers, just like multicookers, are powered by electricity. As a result, they consume enough electricity during their work. What if you cook several dishes in a row or a large portion? It is not always possible to fit large quantities of food in a standard steamer.
The bamboo steamer comes to the rescue in this case. It allows you to cook with gas and does not use electricity. This means that when you buy a bamboo steamer, you can save a little on your energy bill – and you'll enjoy great food.
6. Environmental safety
This point is also important in the acquisition of new tableware. We think you have repeatedly seen that manufacturers of pots, pans, and other kitchen utensils indicate the environmental safety of their products. This is due to the fact that people are now more and more concerned about their health and the environment.
In the production of bamboo steamers, there is almost no harm to nature (except for the extraction of materials), which cannot be said about standard steamers. It is worth noting that a real bamboo steamer is made of natural materials that do not contain any harmful impurities. You will be sure that your children will not get any harmful substances or chemicals with their food.
7. Consistent heat distribution
Bamboo steamers distribute heat evenly between the layers as well as within the layer itself. In the metal versions of standard bamboo steamers, the bottom level is slightly hotter, so that food is cooked a little faster, as if "sticking" at the bottom.
In a bamboo steamer, all food reaches the cooking level simultaneously and evenly. And although you can find some recommendations regarding the location of the layers – for example, the fastest cooking time to put the food on top, it is not necessary. A bamboo steamer will do everything for you!
8. Elegant serving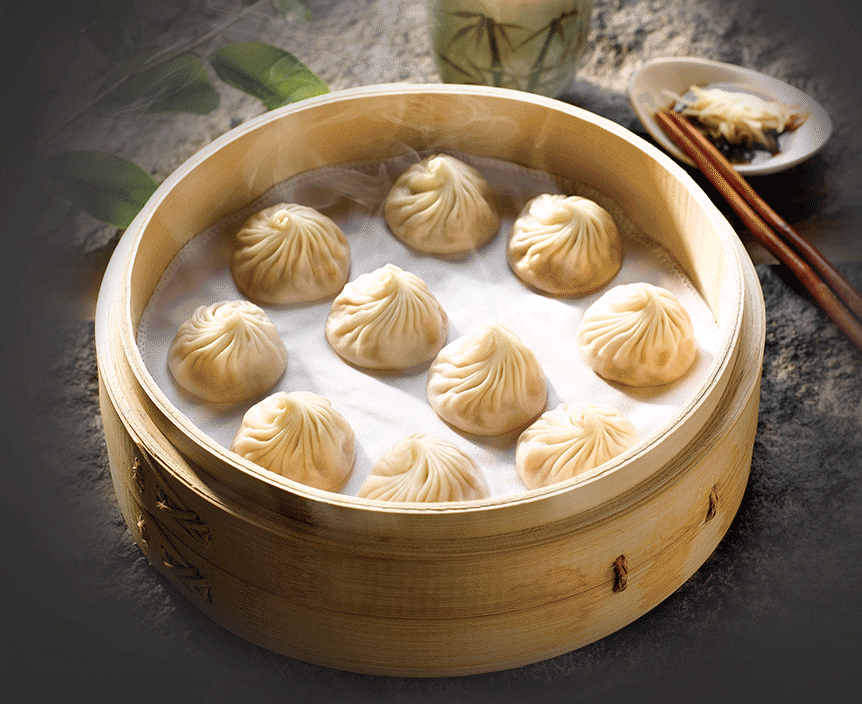 If after a regular steamer you need to serve a meal in some way, there is no need for that. Usually, food is served directly on the level of the bamboo steamer. This reduces the number of dishes that will need to be washed and also makes serving more traditional.
Especially it will look beautiful in the case of traditional Asian dishes. For example, Bao buns look great on a table in bamboo dishes.
Once you buy a bamboo steamer, you can use it literally every day. All you have to do is put a pot of water on your stove and wait for it to boil. You only use natural materials that will not harm the taste or nutrition of your food.
In addition, it is worth noting that bamboo steamers are quite budget-friendly and will not be expensive for you to buy. The most important rule that you should follow when choosing a Chinese steamer is not to buy the cheapest device. Give preference to the medium price category, so it will serve you for a long time.
You may also like: How to cook rice in microwave fast & safe